i am a bit of chameleonic. yes i am. i love tiered skirt and gorgeous heels as
much as i love chains and ripped off jeans.

White see through tank top: Forever 21

ripped off shorts: Forever 21

boots: hongkong

chains Sleeve: Atsuki GL (actually part of a tee)

cuff: accessories stall in EX
necklace: Rendezvous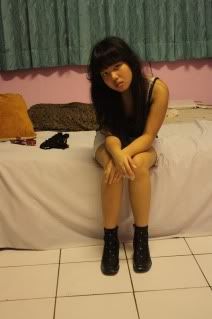 punk and grunge style are.. (maybe) my alter ego. well, i just like to be rebellious in fashion sometimes. I love to try different fashion style and i think this teenage life should not be monoton. and err.. yea i may not be everyone's little princess.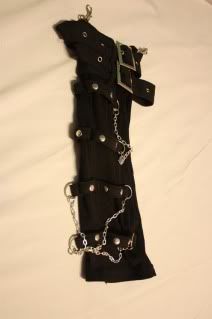 the chains sleeve is love
Have i ever told you that i love Cory Kennedy and Peaches Geldof?
(source tfs)
I just love how they dress up in casually stylish way. Not a kind of too-girly-glamour girl, but i think their style is more laid back and still update with the trend. They are two of my inspirations ;)
by the way i'm glad today dad bought a new aircon and they have just finished installed it in my room cause the old one broke down two days ago. now i can sleep as usual haha. :D