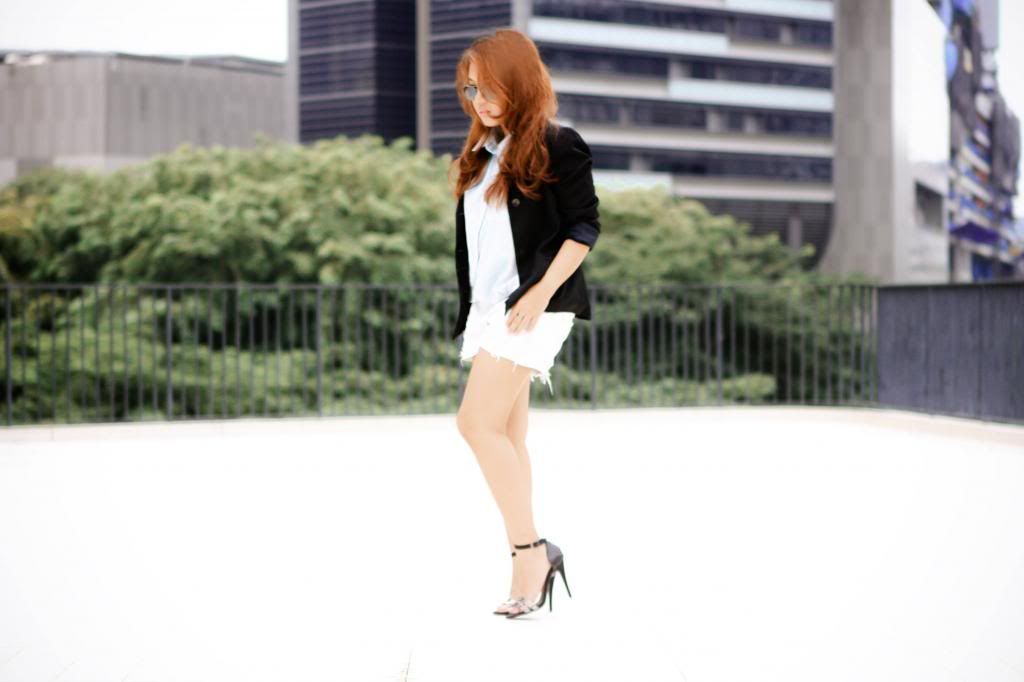 To be yourself in a world that is constantly trying to make you something else
is the greatest accomplishment. - Ralph Waldo Emerson.
Nikicio femme shirt. Forever 21 shorts. Zara blazer. Zara heels. Rayban caravan sunglasses.
Carrie K bracelet. unbranded studs bracelet. hematite ring.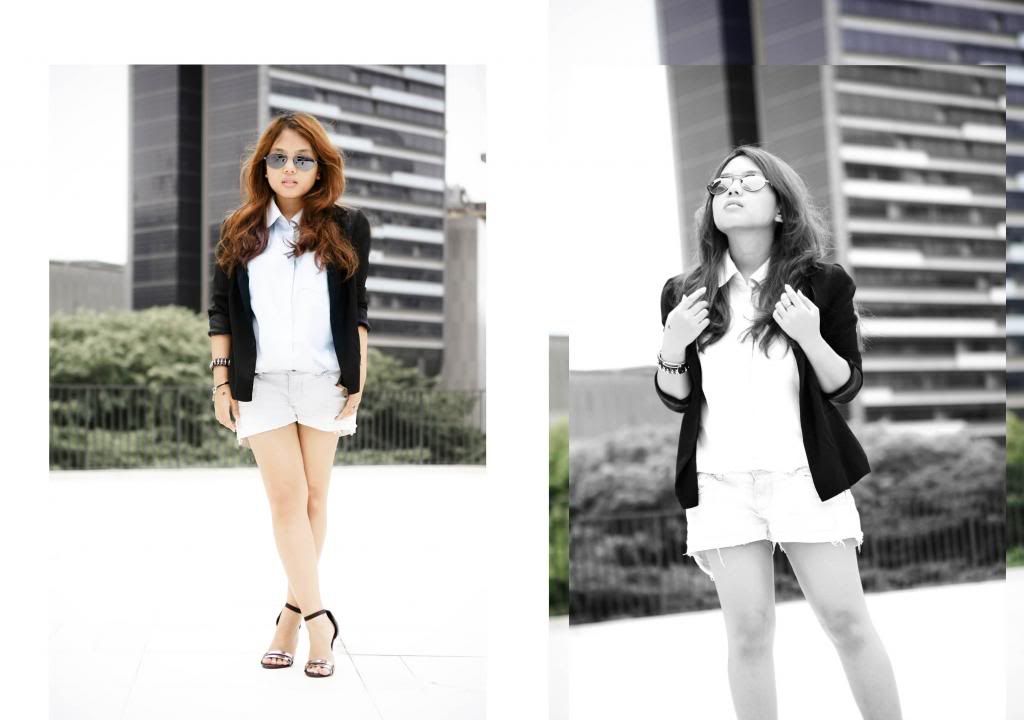 totally love this light blue shirt by Nikicio, as part of their Femme collection. This crisp shirt makes me look polished and in fact, versatile. They has just launched the latest resort collection on their website here.

make up: Sephora eyeshadow. Bare Minerals mascara and powder. Chanel rouge coco lipstick#13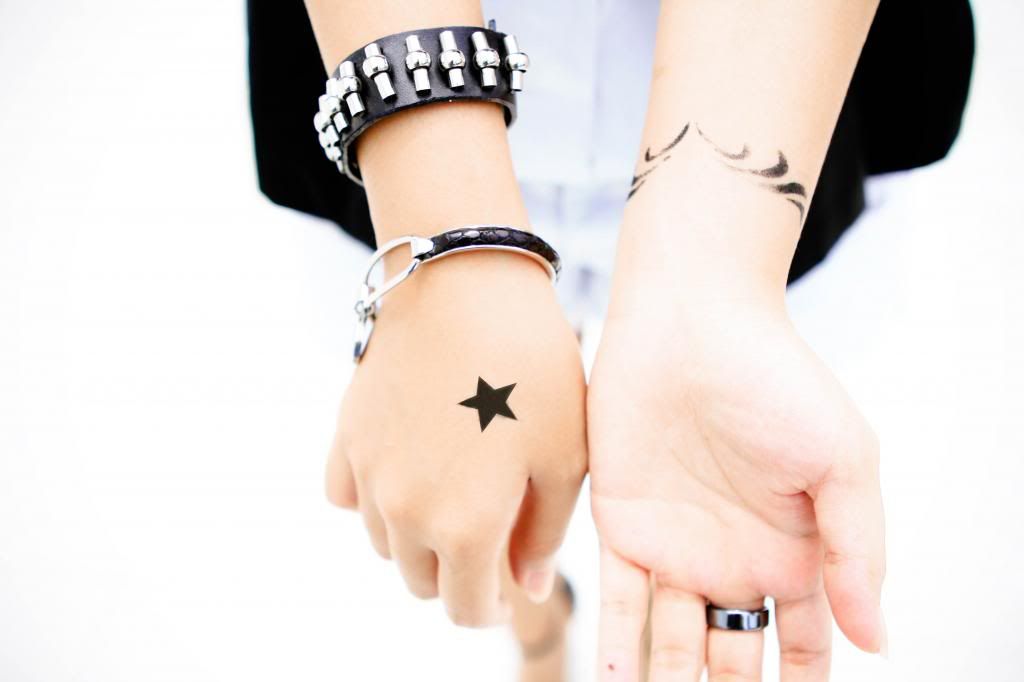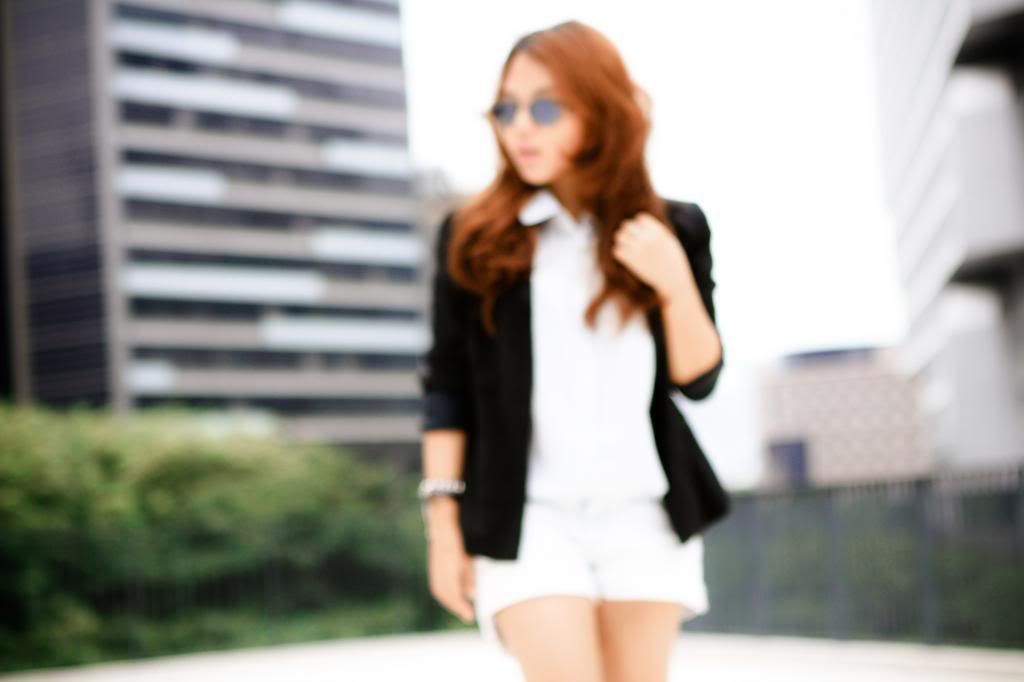 I tried Skye, one of the new hangout places when I was in town the other month. It is located at Menara BCA, Central Jakarta. I met
Becky
and we had tons of chit chat that day.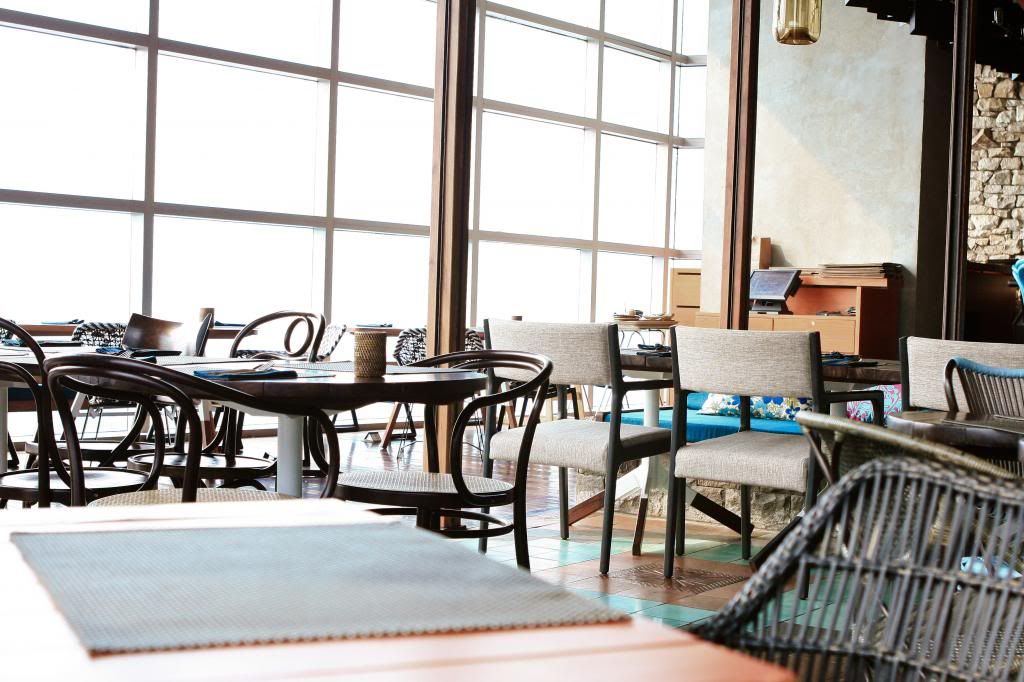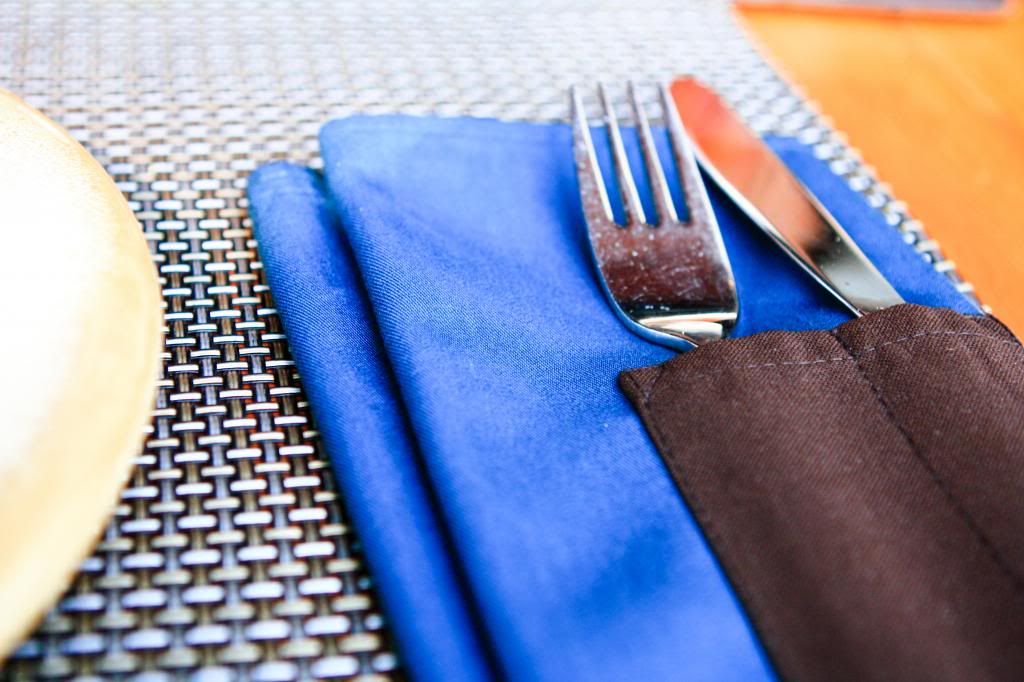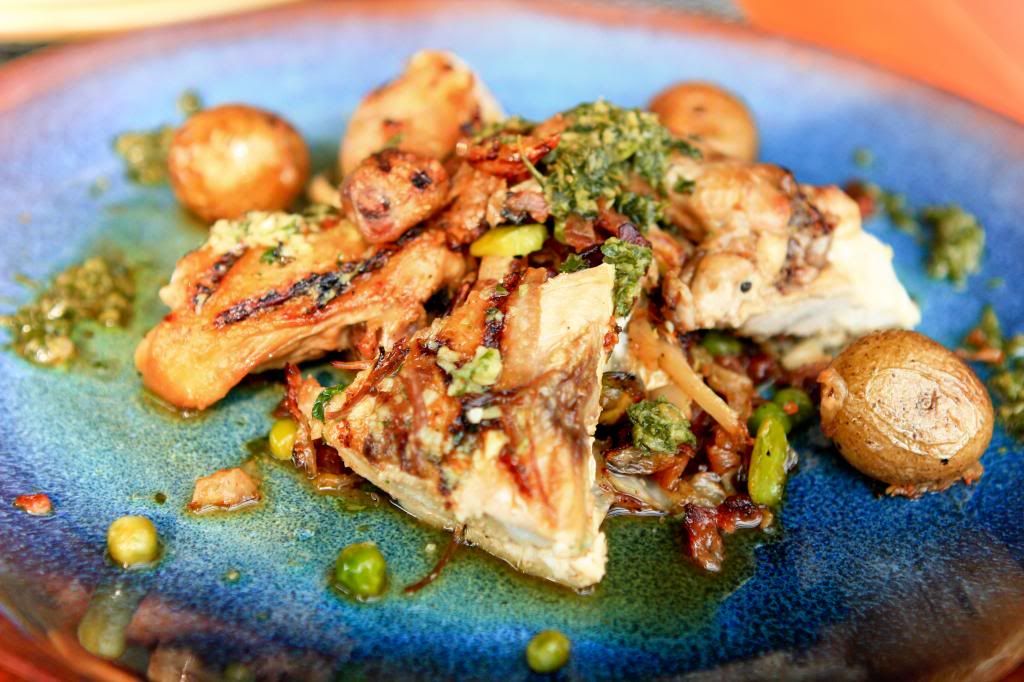 the lunch: grilled chicken with potato and peas. and Becky's drinks below. The food is surprisingly good and i am happy cause i found another favourite place for lunch in the central area, as i live in the central and go to Thamrin area very often. Also went there for trying the drinks at night on the other day. Thumbs up for the martini. The outdoor seating is not that spacious, but such a good alternative for lounge in Jakarta. Would definitely go back here when i'm in town!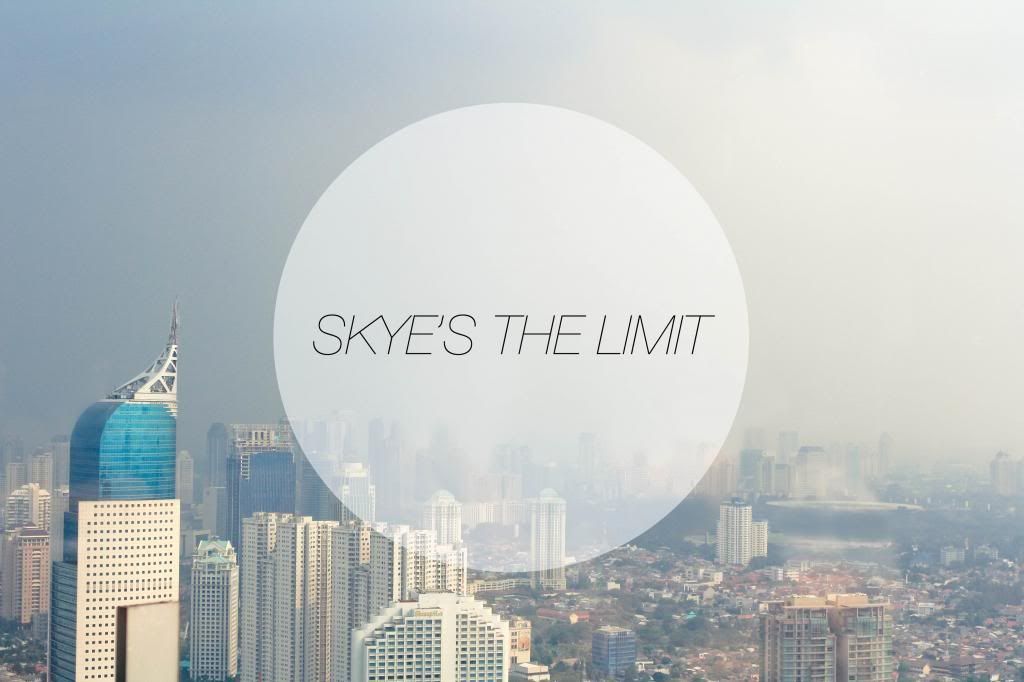 outfit photo by Cath Soepadhi. edited by me. The rest of the photos are taken by me :)
I'll be going out for dinner in Orchard area after posting this. How are you enjoying your saturday? Hope you guys enjoy your weekend! XOXO