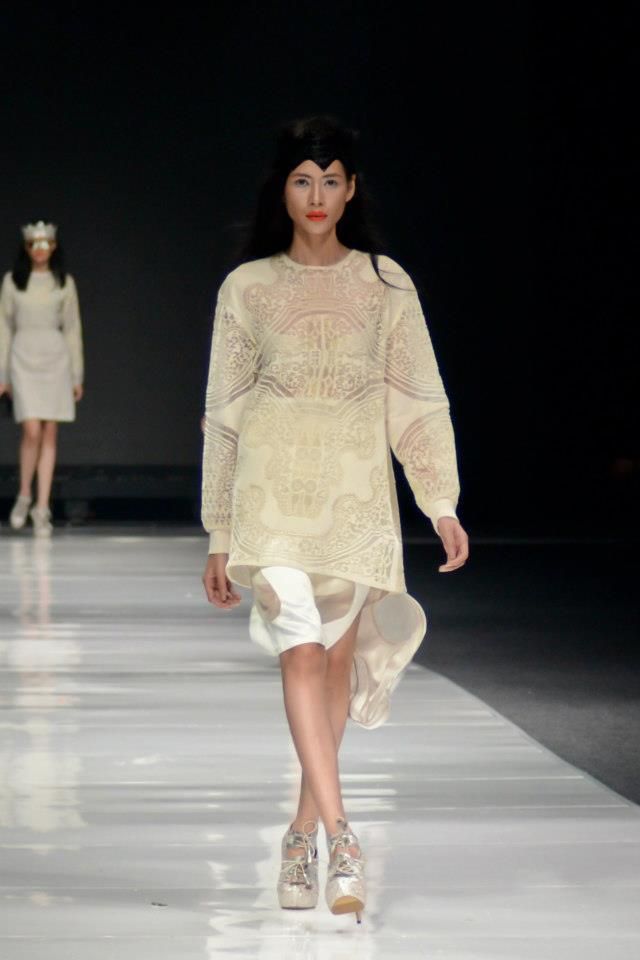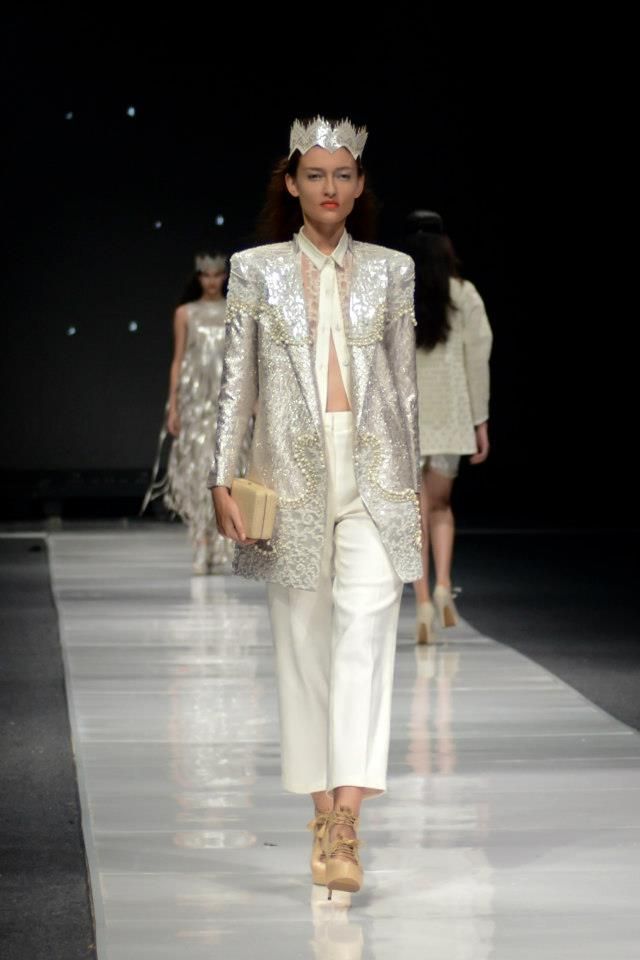 In this ready to wear collection, the designer challenged himself to create a selection of apparel that is less dramatic, but filled with high creativity and high wearability.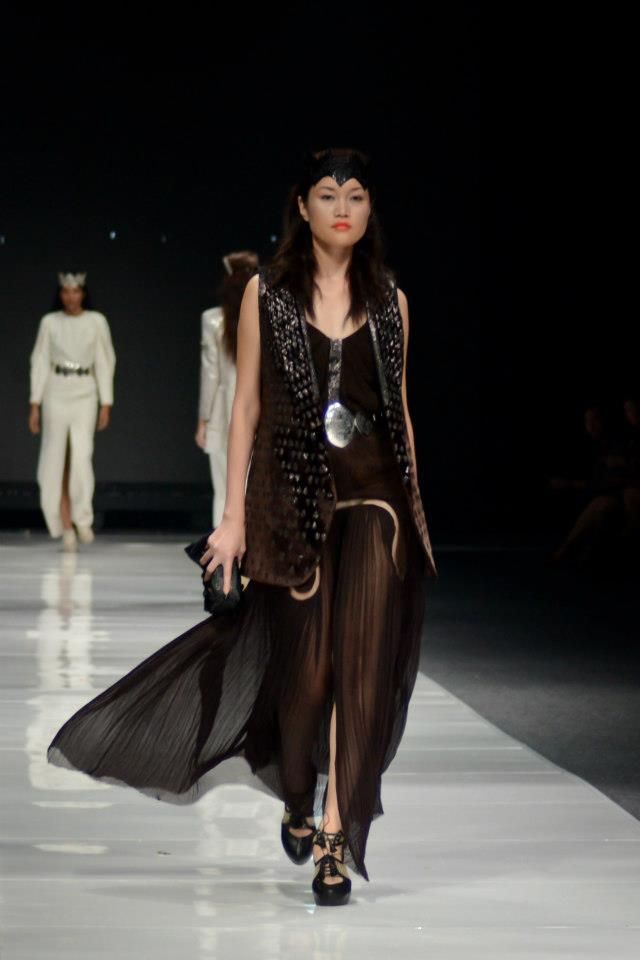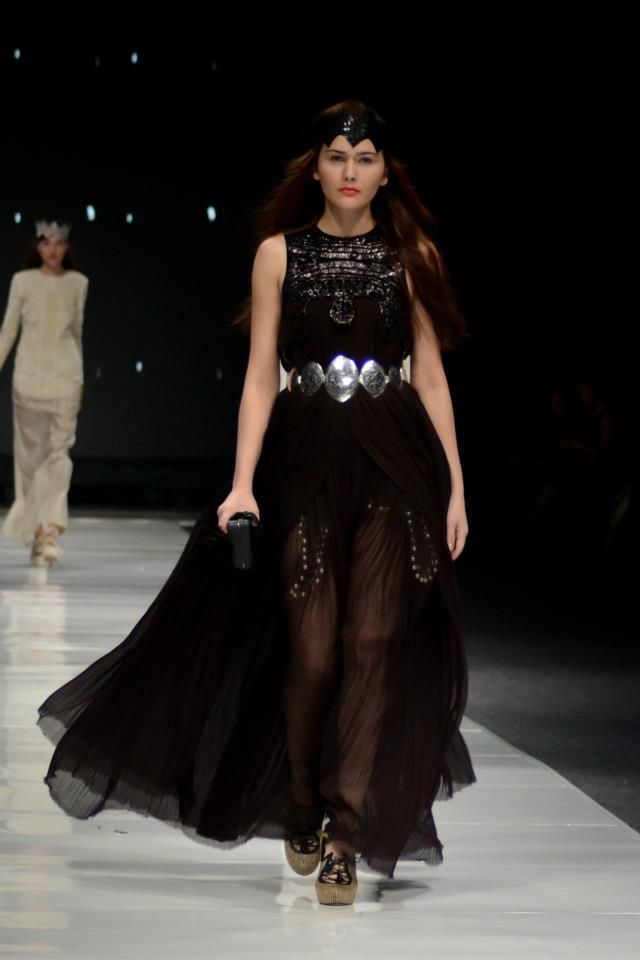 Vastu Vidya, the sanskrit word meaning the "science of construction" believed by the hindu in building their dwelling and architecture. It is believed that we have to create balance of elements in the world. This concept comes to the designer's mind derived from the his very own city, Solo, which once was ruled by the hindu kingdom, Mataram.


The collection is filled with intricate texture, like jacquard print, laser cut and sequins embelishment in the fabric, inspired by the relief and sculpture of Vastu Vidya dwellings. The designer creates balance by blending it with minimal structural silhouette.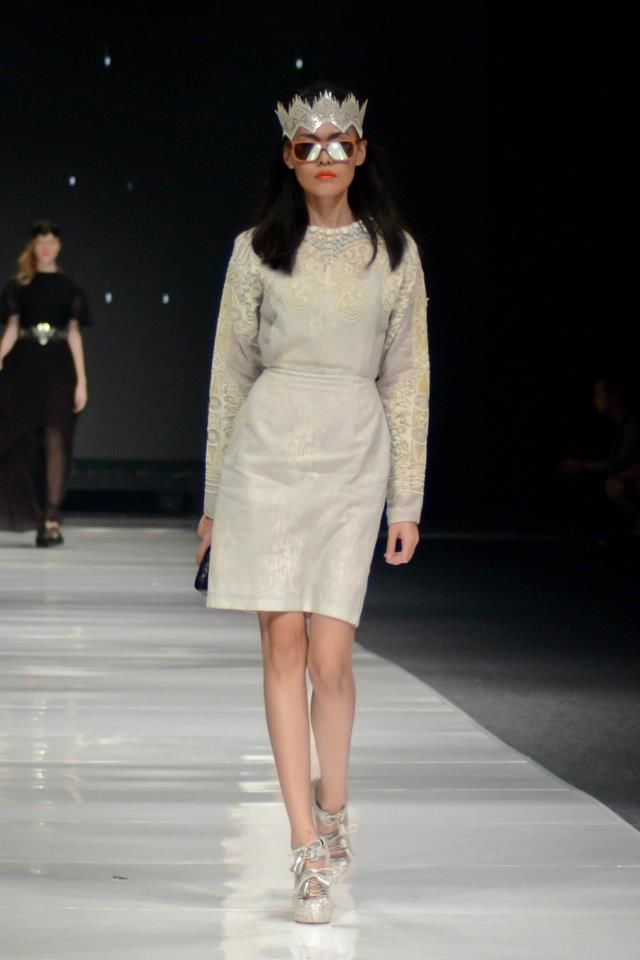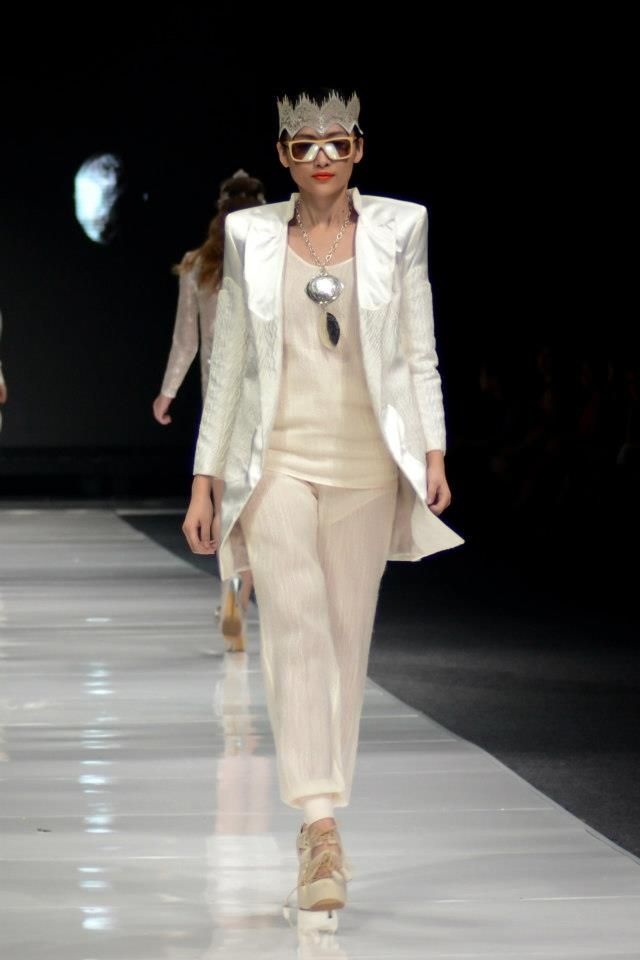 "This is where I want to create that fine line between fantasy and reality. The design basics of how I create haute couture are still applicable in medium of pragmatic fashion."

Main color palette evolves white, grey, black, and light brown with rich structural and flowing fabric that embodies the functionality of ready to wear design. The styling is also a blend of old and new, look at those sleek and modern looking crown headpiece!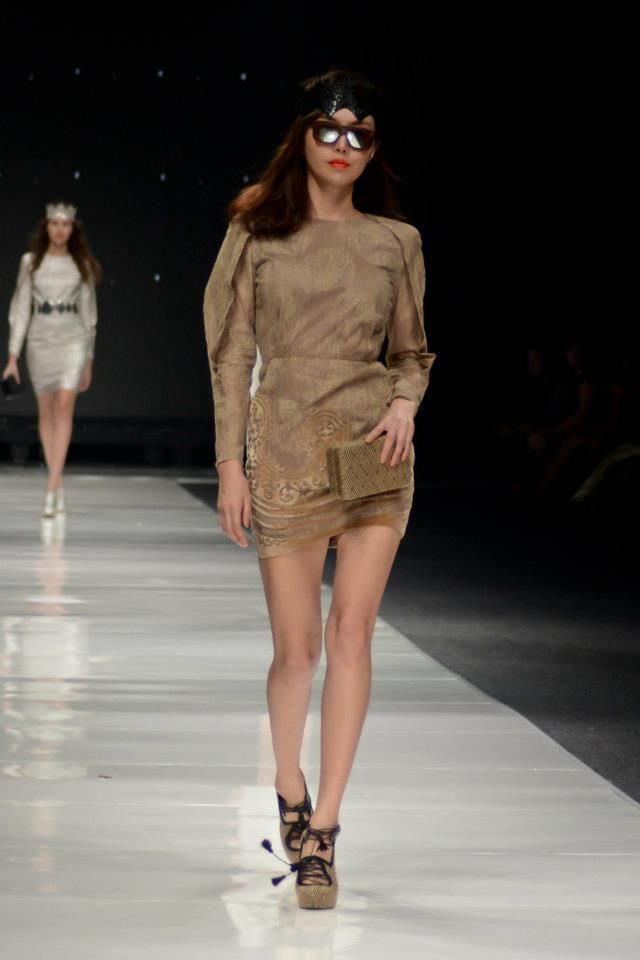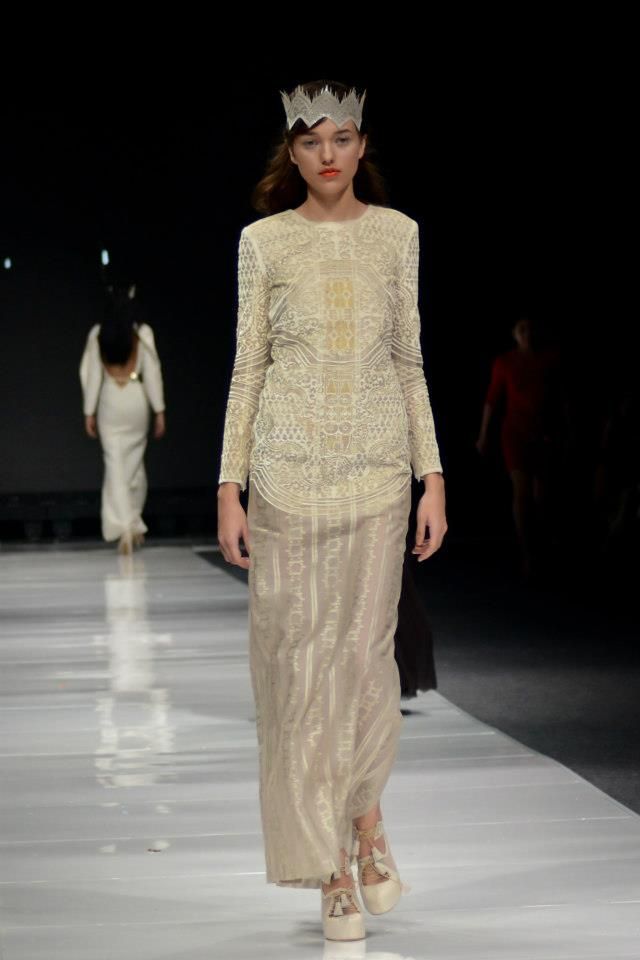 I think it is a great blend of traditional Indonesian heritage as the designer's identity but also another level of functionality that caters to grater audience, like the international market. It gives a strong touch of heritage meets modernism, something fresh and exciting for our local designer arena.

Renowned Indonesian fashion designer, Sapto Dojojokartiko presented his spring summer 2013 collection entitled Vastu Vidya at Dewi Fashion Knight, Plaza Senayan.