So don't let anybody tell you that you're not loved
and don't let anybody tell you that you're not enough.
there are days when we all feel that we're messed up
but the truth is that we're all diamonds in the rough.
Gold - Britt Nicole

Found this blazer in a speed shopping, cause i need a piece of new clothing for an event. For this outfit, i paired it with basics like crisp white shirt and black skirt. This makes an ensemble for quite a formal event, office attire shall not be boring, yes? I can imagine wearing this outfit while sitting behind my desk in my future studio.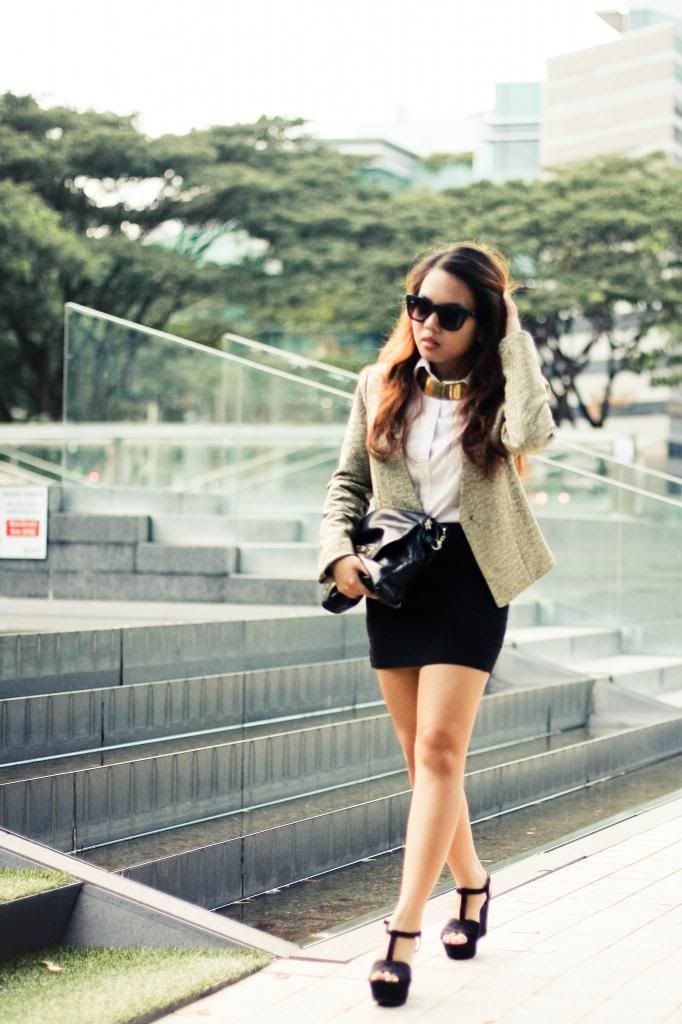 Sorry for not posting anything these days. I have just come back from my hometown for Chinese New Year. Had an amazing time and hope you all do too! Had lack of sleep last night and sleepily caught a flight this morning. Just wish to be relaxed tonight! By the way what's your plan for Valentine's day?