La fleur
or the
flower prints
is once again blooming on the Spring Summer season. It has been one of the most popular prints, but for 2013, designers add a bit of twist to the prints. Read on to know more about this fashion trend.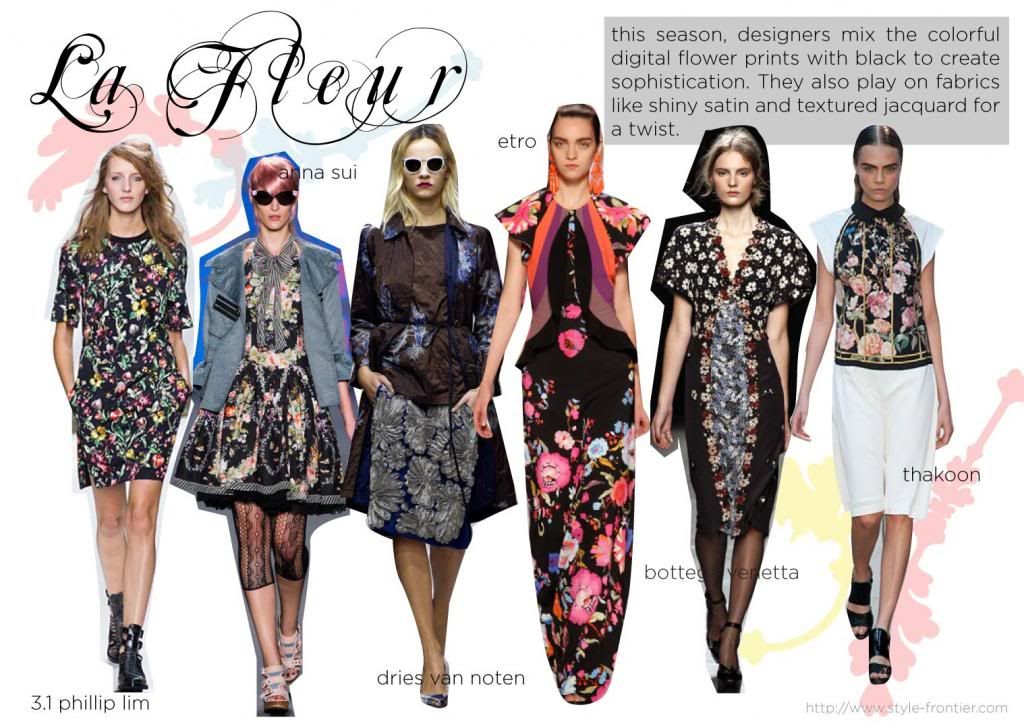 This season, the designers mix the colorful digital flower prints with black color to add sophistication. Besides that they also did a play on fabrics like shiny satin and textured jacquard for a twist. 3.1 Phillip Lim, Anna Sui do it all over the bodice while thakoon only put it on the top and keep the bottom simple. Dries van Noten's is printed on jacquard making it a bit like 3d pop up. Etro and Bottega Venetta mix the prints with lines or illusion of line, resulting in a chic sleek piece.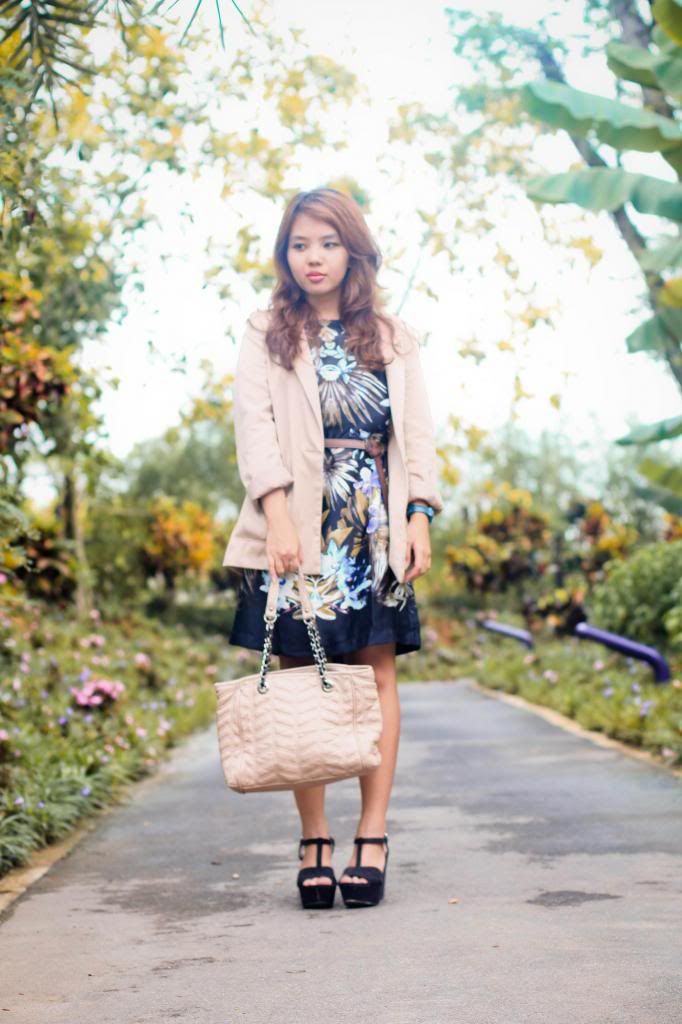 So here's my take on this la fleur trend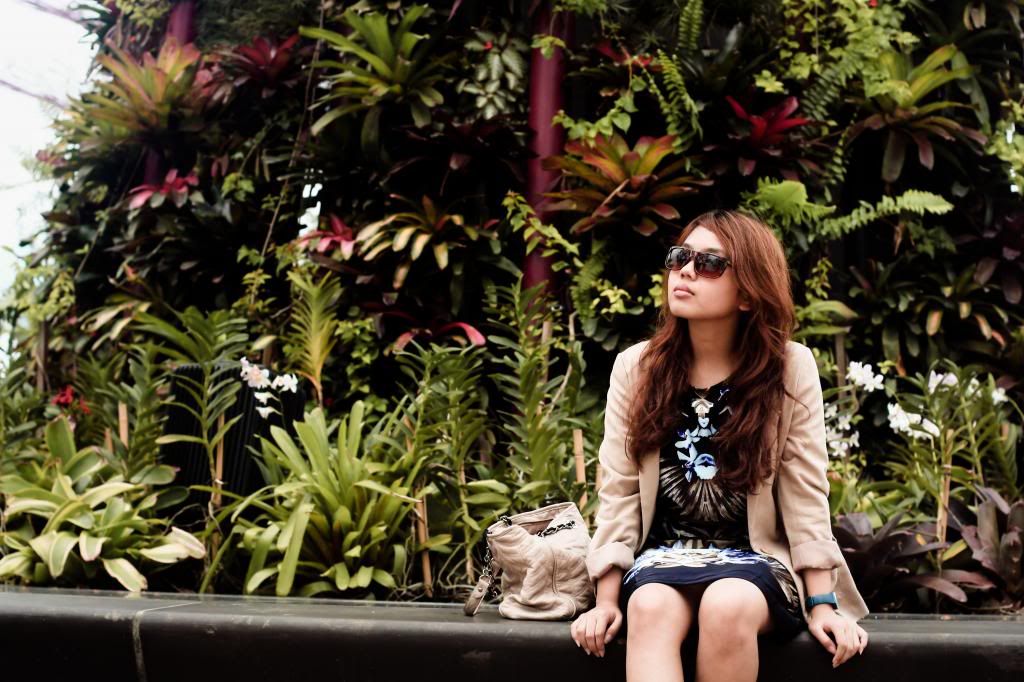 This dress has an interesting digital mirror prints with blue-purple flower and leaves, making it out of ordinary. This type of prints has been on trend since last year, so don't keep yours at the behind of wardrobe just yet! I think the black color makes the prints become not-so-loud, cause i guess i prefer prints that doesn't really "scream". Moreover, the satin base with straight silhouette makes it appropriate for different occasions, including semi formal events.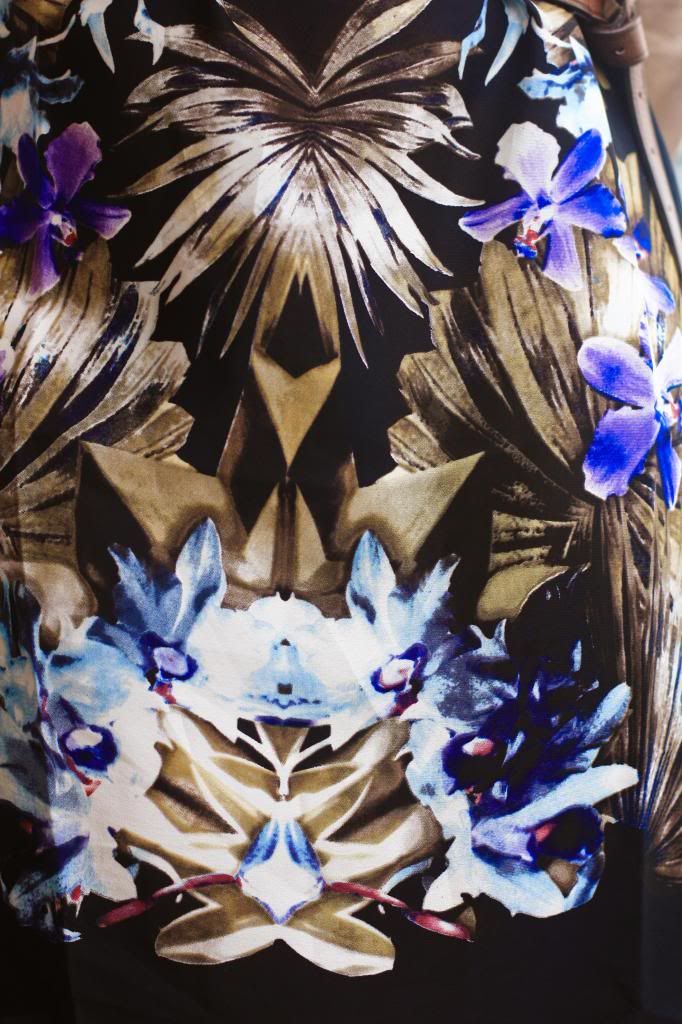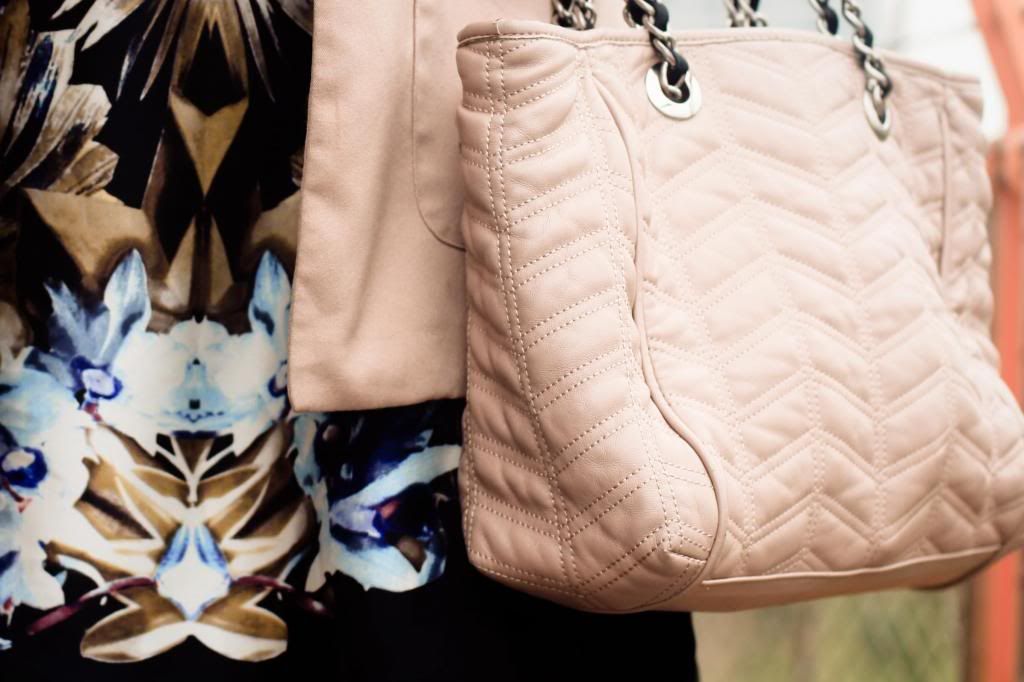 Pictures are taken at Gardens by The Bay, Singapore, a while ago while i accompanied my cousins for sightseeing. There are various flowers at the place, but especially those are blooming in Asian Region. It's been a while since i last did nature photography, so here is some of them!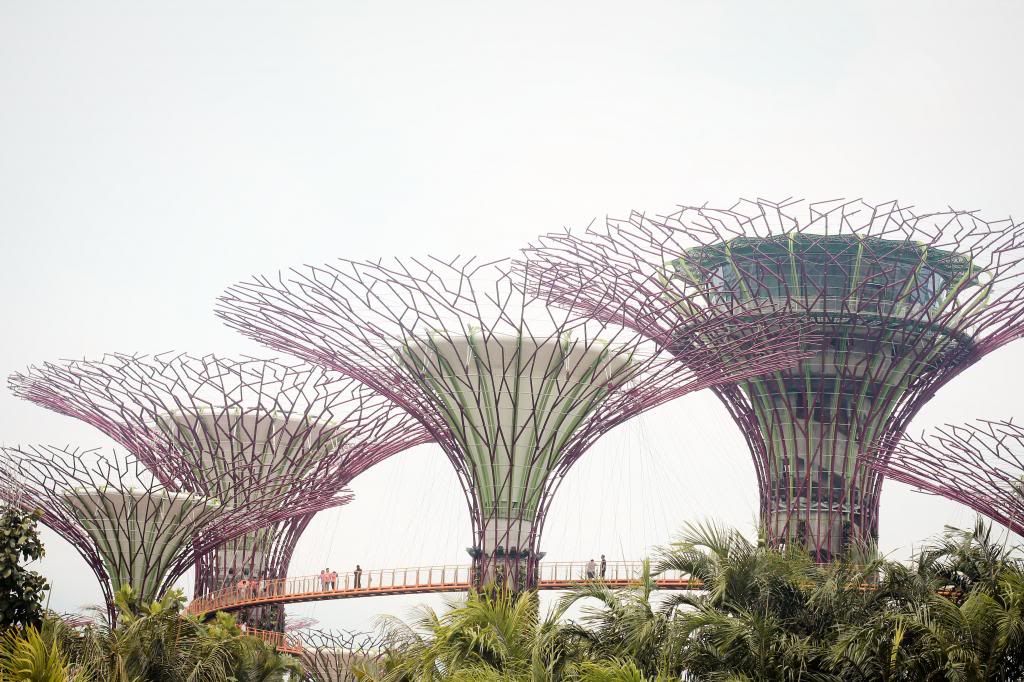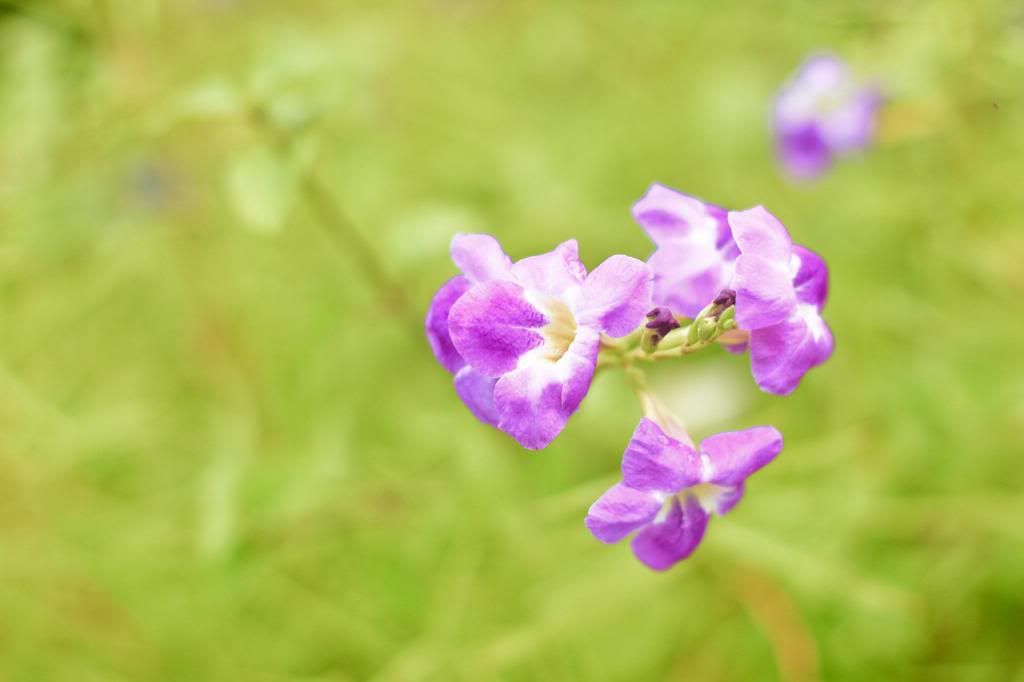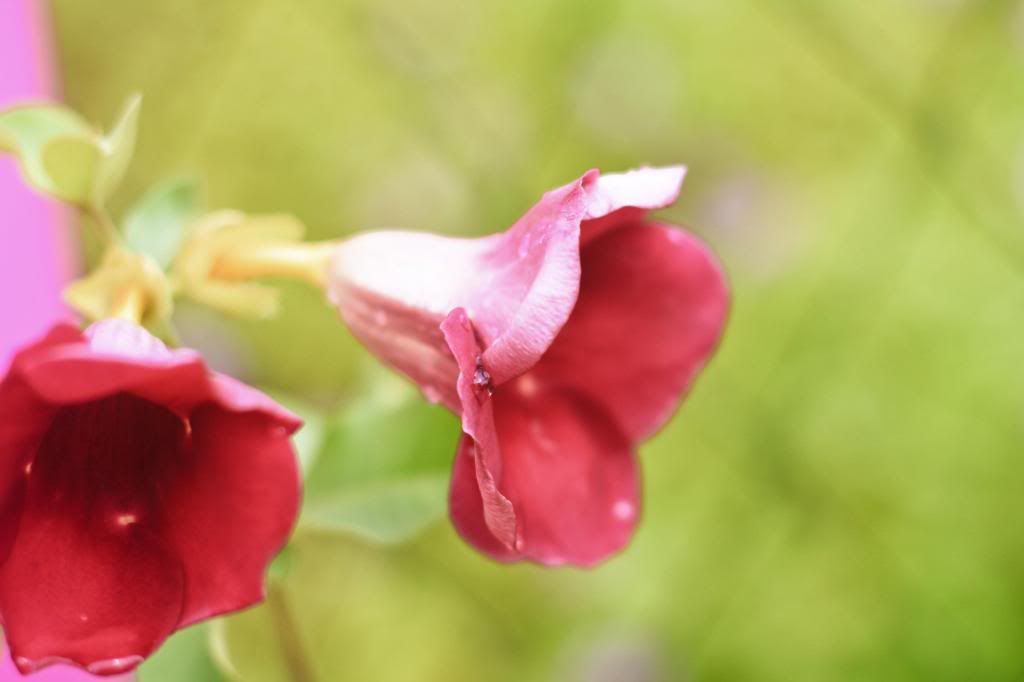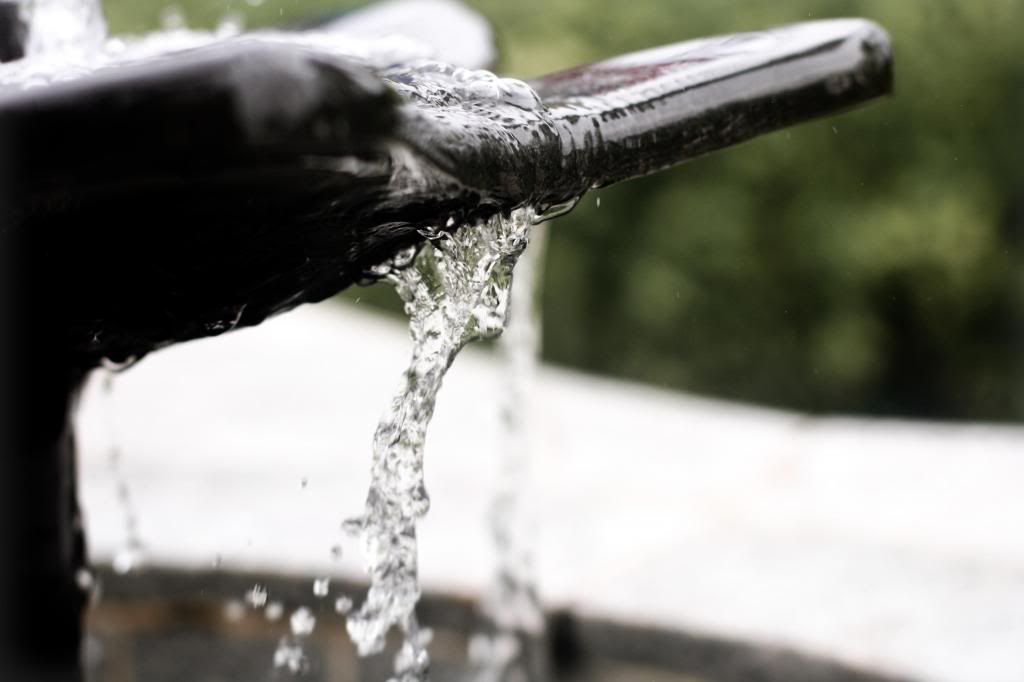 Tired of the heat, we cross the overhead bridge to Marina Bay Sands for tea time. Yes, i love tea time so much so we went to TWG for tea time set and I ordered my favourite white tea as well. Anyway i just realized that this post is so colorful!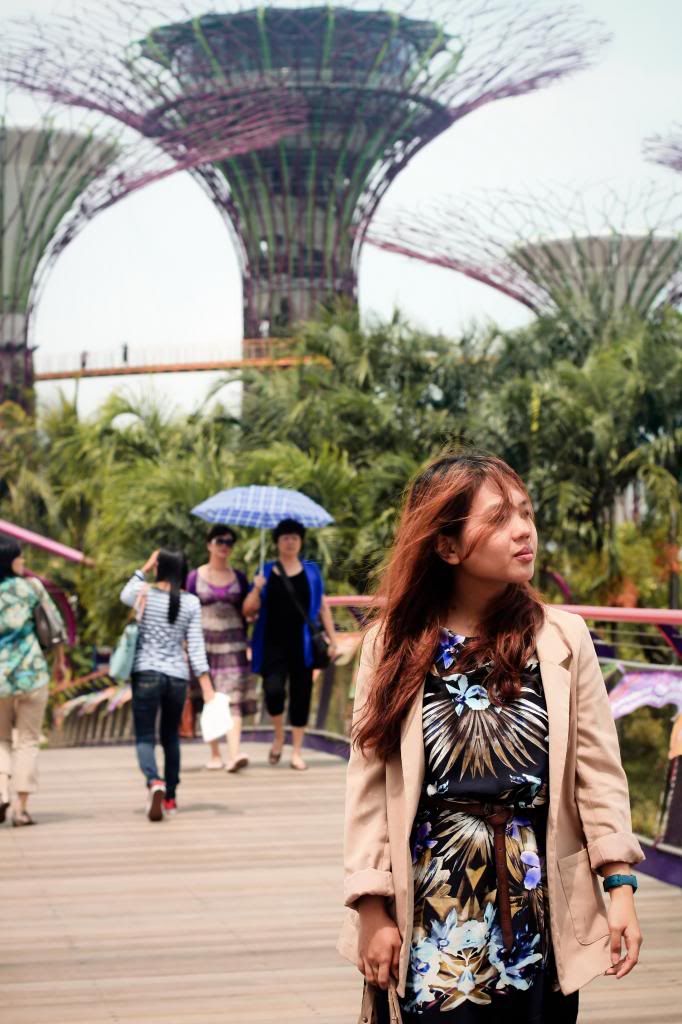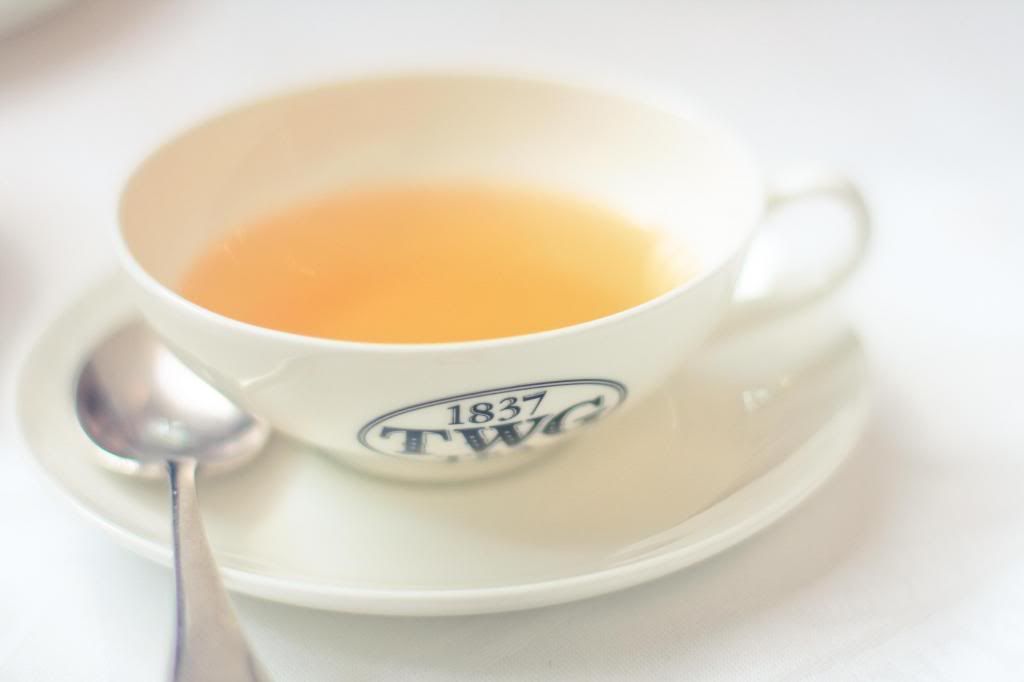 So, how about you? Do you like flower prints?