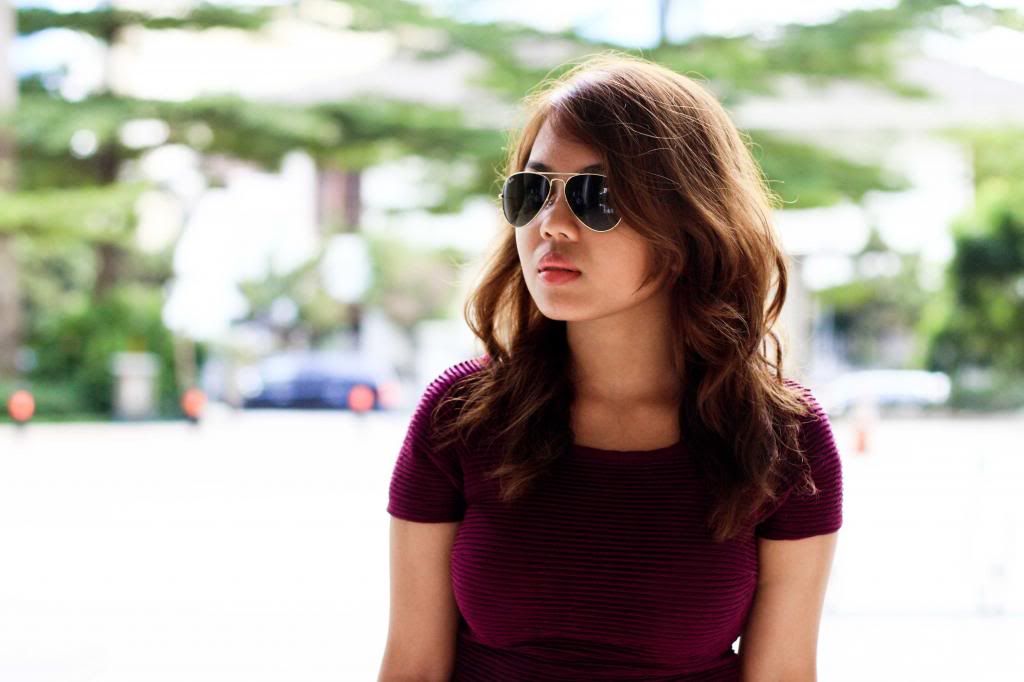 Feels much neater after I cut and recolored my hair as well as trimmed my eyebrows. What do you think? :) The post below also featured me in short hair but I think this one gives clearer view. I miss my long hair sometimes but I think a change is good sometimes.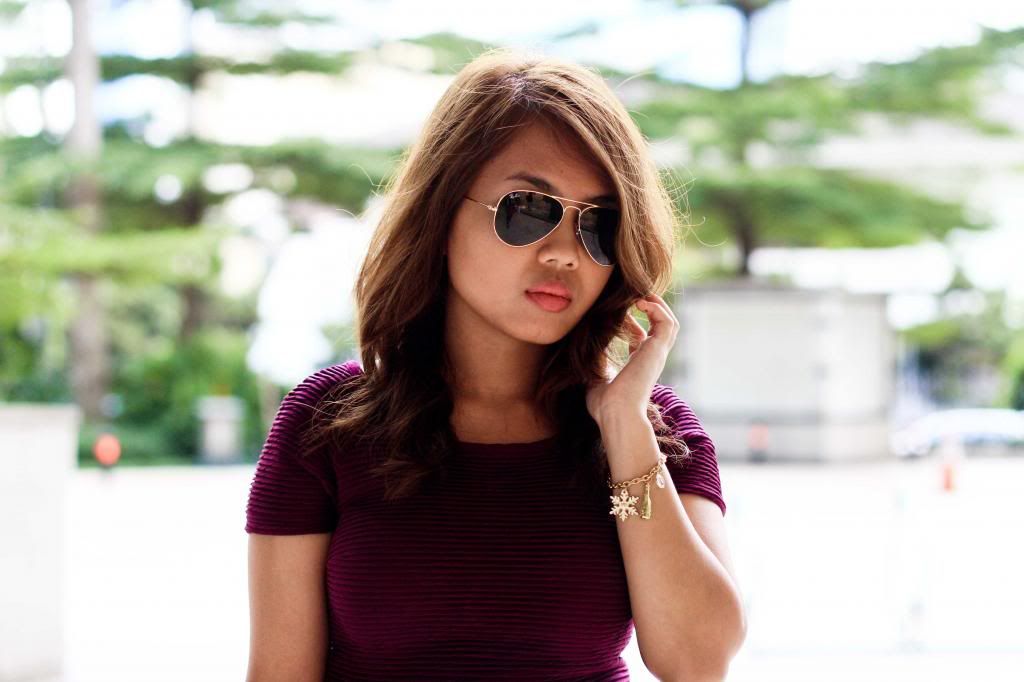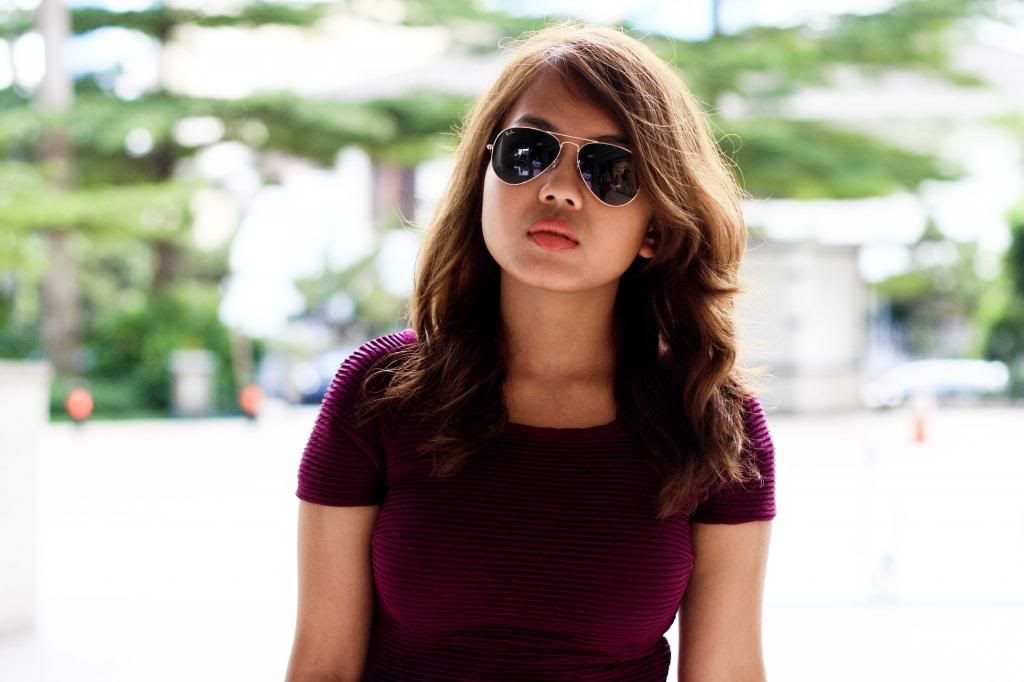 Paired my Ray Ban sunglasses with smart casual outfit for a dinner with a friend i haven't seen for so long at Lucy in the Sky, Jakarta. Previously I worn the glasses with something more edgy (here) but now i opt for something more polish.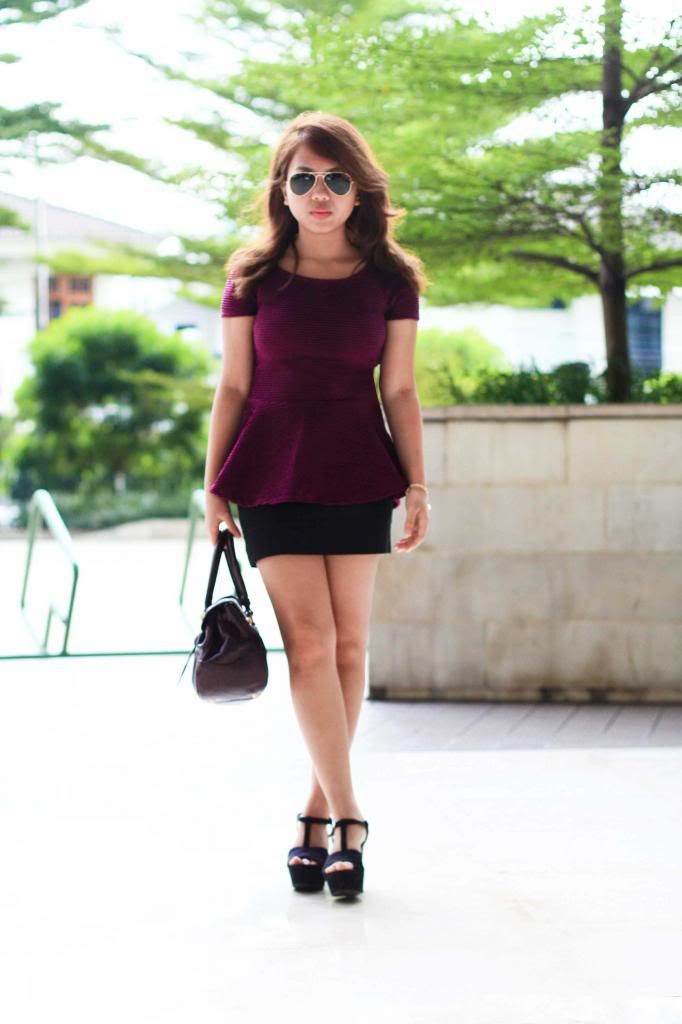 zara peplum top and shoes. forever 21 skirt. ray ban aviator sunnies. prada bag. juicy couture bracelet

It is still one of my favourite pair and it shows how your classic Ray Ban Aviator can be paired with different outfits! If you are currently looking for a pair of designer sunglasses, do check them.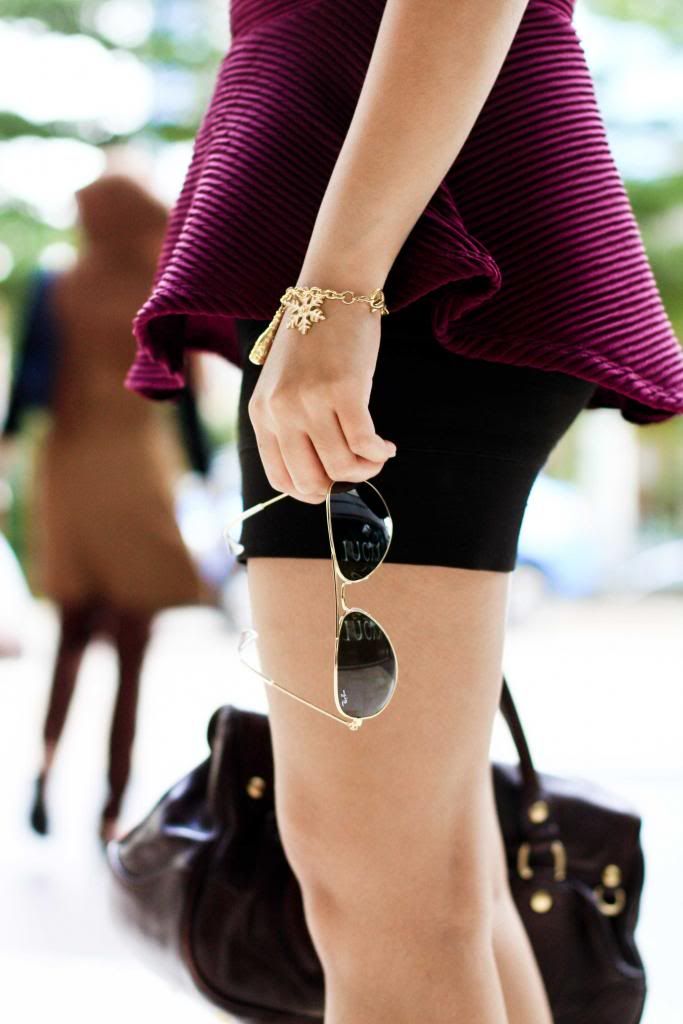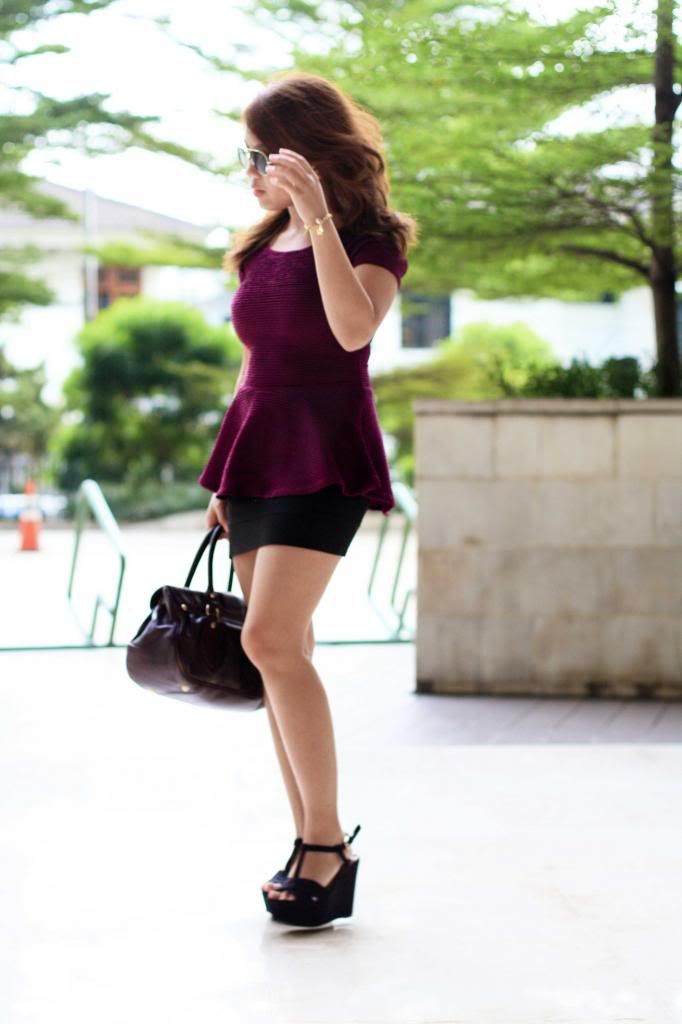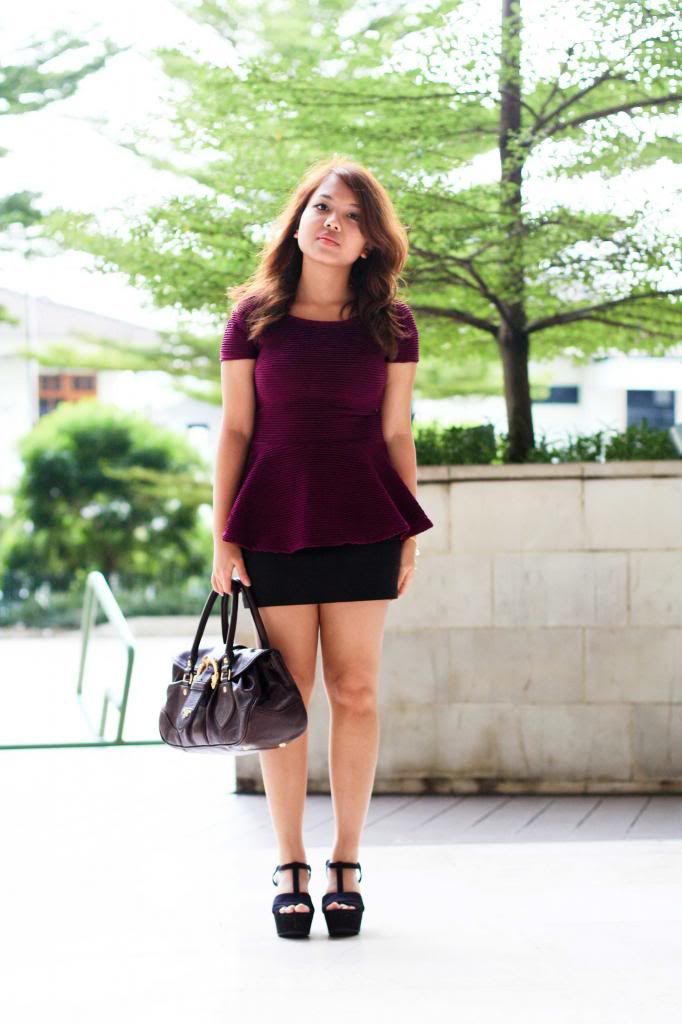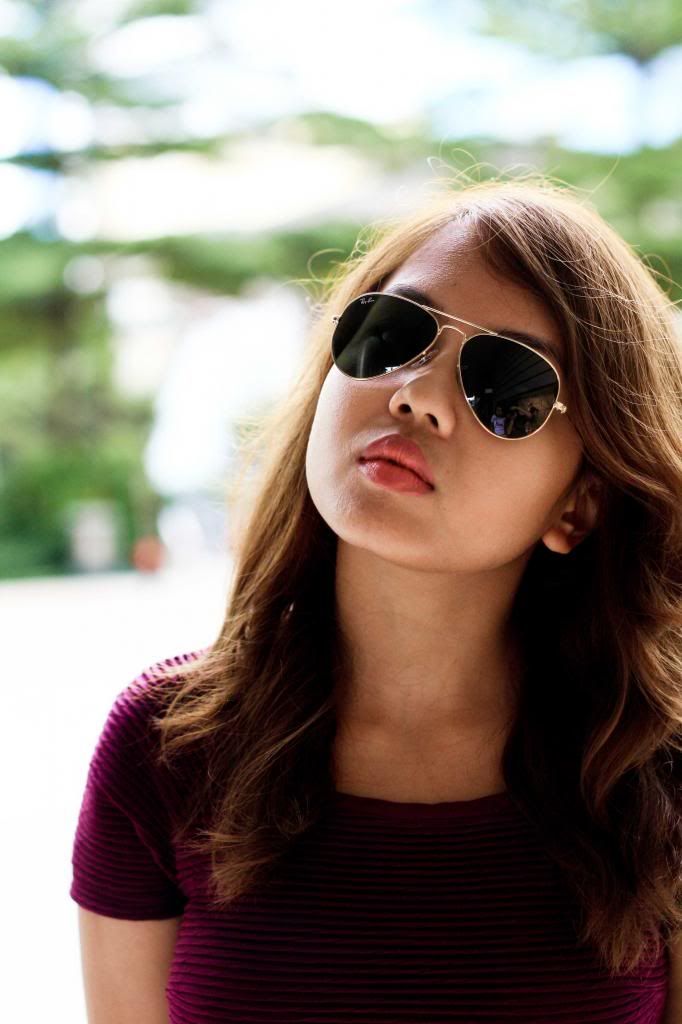 To be honest this kind of hairstyle is kinda new to me as I always go back to the same hairstylist in Jakarta. For this one, i did the cut and coloring at Pro Trim Singapore, and it really gives a different touch to my look. For the eyebrow I did it at Browhaus as usual.