Your Feelings Change Like The Weather
your feelings change like the weather
went from clear to grey
on that cloudy day
love's so hard to find
when someone's on your mind
Monochromatic Outfit
The lyric your feelings change like the weather is part of my favourite artist Breakbot. Their song entitled Baby I'm Yours is an easy song that I often play over and over again during commute.
Nowadays it's been raining a lot in Singapore. Some people say when it is raining they feel like wearing dark colors, but for me i can wear it like every single day. Not that i'm feeling sad, but i really love monochromatics outfit no matter what's the weather is.
cotton ink tee and scarf. mango shorts. charles&keith shoes.
Got this tee from one of my favourite Indonesian local label, Cotton Ink. The leather patch makes it unique and yep the tee is so comfortable. Also the details of the krey shawl.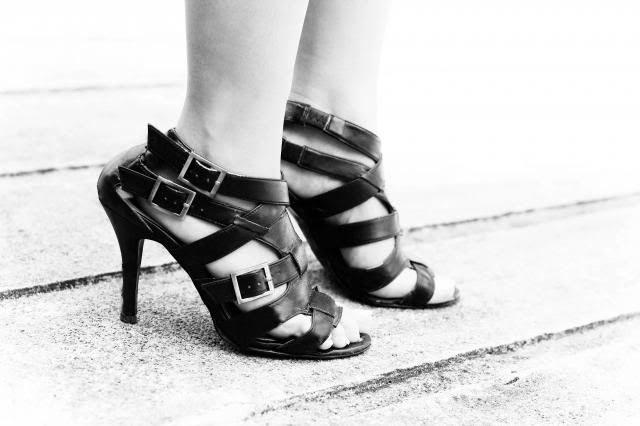 Restaurant Cocotte
Tried this restaurant for the first time during Valentine. Cocotte restaurant is tucked in the row of shophouses nearby my uni. Its rustic and vintage ambience gives a kind of homy feeling. I didn't bring my camera that time so these pics below are taken with my Blackberry phone.
We shared the mussel soup and this ham as appetizer. The tomato based soup is really delish, with a bit of spicy taste.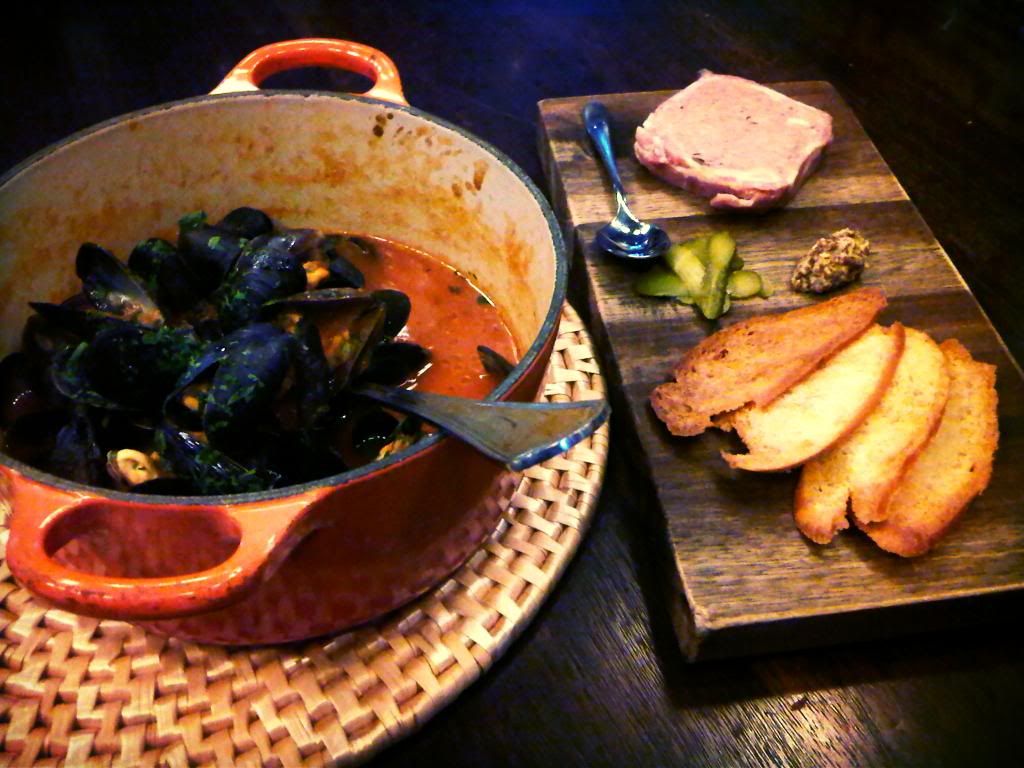 I ordered this crispy pork belly cuisine that night. I am so surprised that the portion is totally huge if you compare it to another restaurant. I do love the crispy and tender pork meat, it's just i can't eat too much. Glad that they serve it with baked beans and vegetables! ($38). My friend ordered the grilled chicken which comes with asparagus and potato as side dish (serves for two)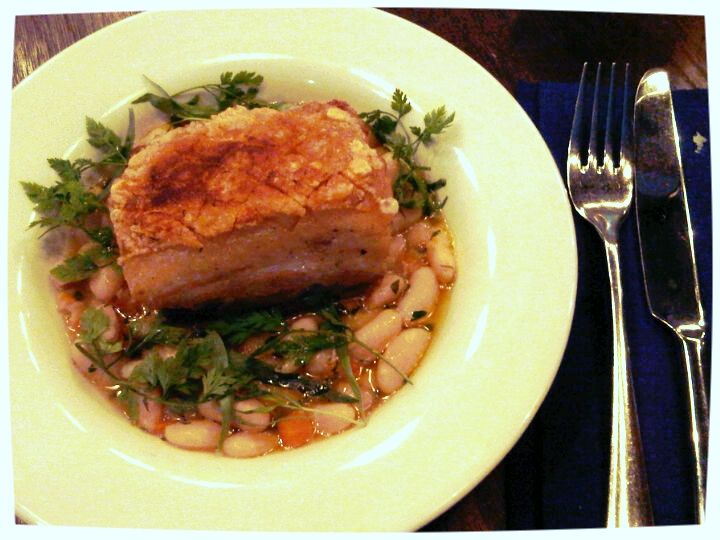 Overall, Cocotte is great for casual dinner but i wish they have more extensive selection of menu. The ambience is great for gathering or chill out too as they have mini bar. Their space is limited, so it's better to do reservation first if you intend to go on weekend.
And yes, i loooove this song from Breakbot and i've been putting it on repeat for zillion times. You should listen! Here's their cool music video, thank me later.