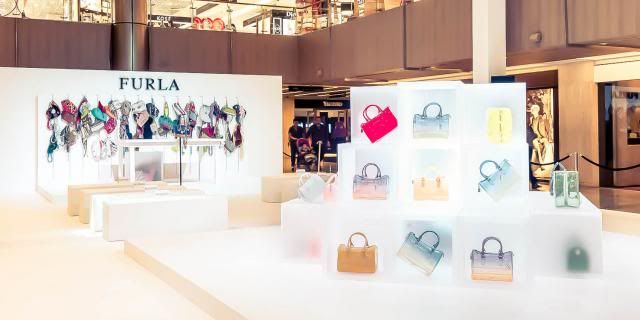 The A List favourite Furla Candy Bag is having its globetrotting event and Singapore becomes its last stop to celebrate the Furla Candybrissima Tour. After fashion capitals like Paris, New York, and Hongkong, this fun installation makes its way to the city at Paragon. Along the line with Furla's philosophy of fashion meets art, the event draws the attention of art enthusiasts and fashionista in town.
The event is also graced by Ambassador of Italy to Singapore H.E Paolo Crudele and CEO Furla Asia pacific, Mr. Alessandro Bartoli. Above picture is the installation at Paragon atrium.
Some color of the Furla Candy Bag. See how gorgeous the Sunset version is !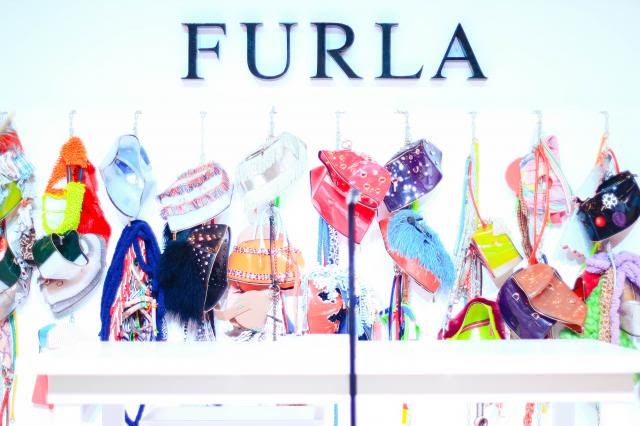 Deconstructed parts of Cnady bag and other materials, waited to be assembled.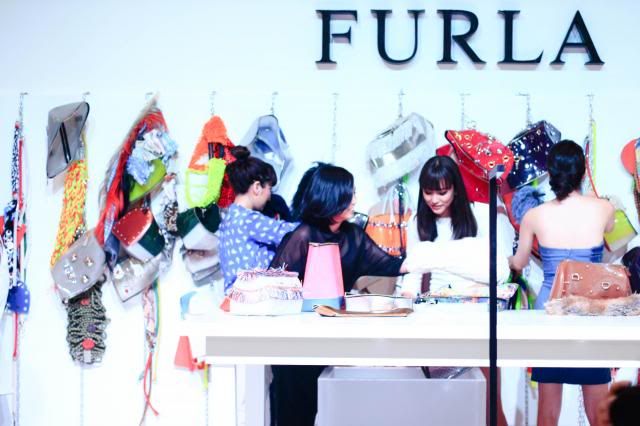 The guest personalities: Tracy Philips, Hanli Hoefer, Stephanie Chai, and Grace Tan kick started the creation at Furla creative laboratory. These women create their own version of Candy bag using deconstructed materials like feather, yarn, rope, chain, etc.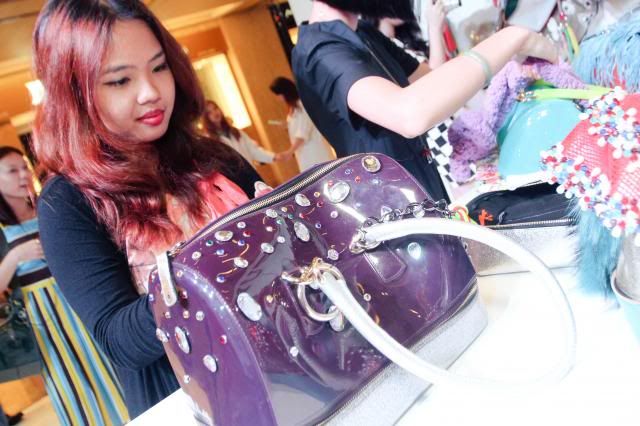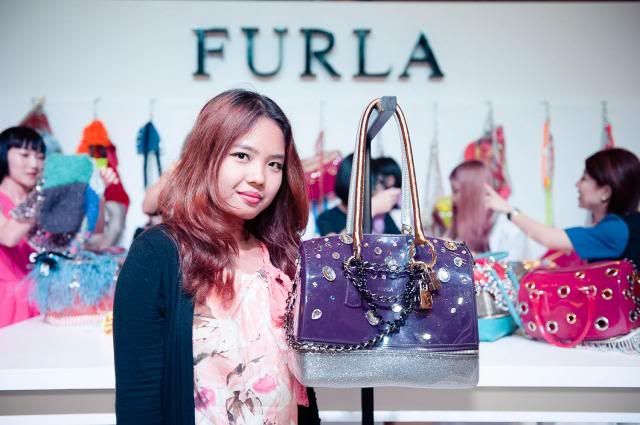 Partnering with Furla, I had the chance to be invited on stage with other selected bloggers and designers to create customised Furla Candy Bag too! i pick silver and purple as they are my favourite colour. Matches it with some gems and putting edgy feeling with double chain and double Furla lock. What do you think ?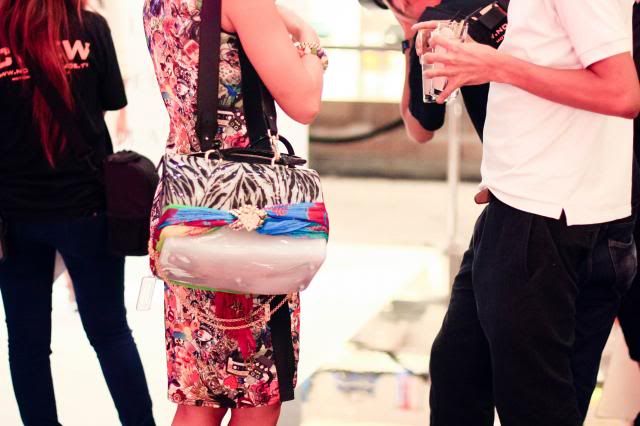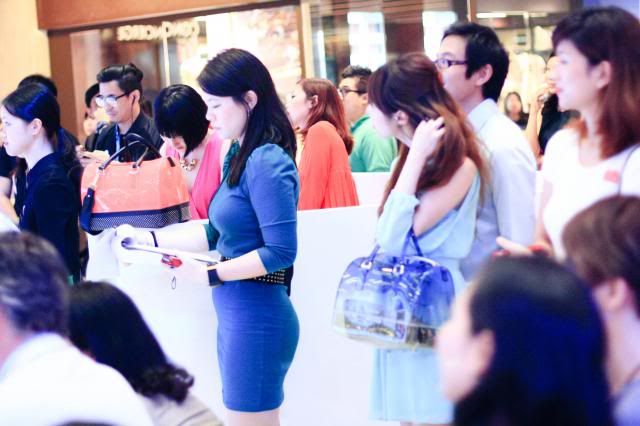 Some Candy bags spotted at the event
sneak peak of my outfit with Furla Candy bag in "Juice" gifted by Furla and Access Comms
and pic with other Singapore bloggers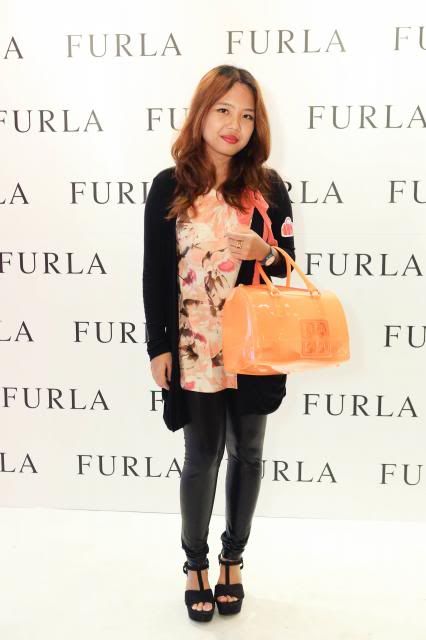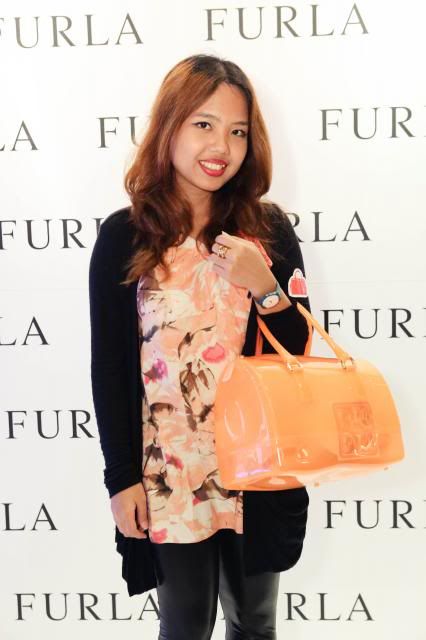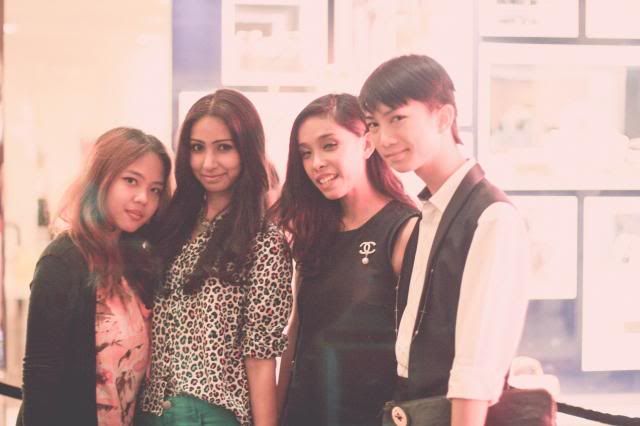 All in all, i totally had fun in this one of a kind experience with Furla!