"We sit silently and watch the world around us. It seems only the old are able to sit next to tone another and not say anything and still feel content. The young, brash and impatient, must always break the
silence. Silence draws people together because only those who are comfortable with each other can sit without speaking. This is the great paradox." - Nicholas Sparks
picnic sweater. shop style frontier skirt. zara sandals. charles keith bag. blacktree shop necklace. balenciaga bracelet
Made a trip down to Pasar Bella last weekend and the place is really one of a kind. It draws my attention so much and i have so many points to say - will make a separate post about it ;) Took the outfit photos at a not-so-occupied-parking lot further down from Pasar Bella.
Wore this greyish tone outfit for a simple casual look but top it up with colourful jewellery from Blacktreeshop and Balenciaga.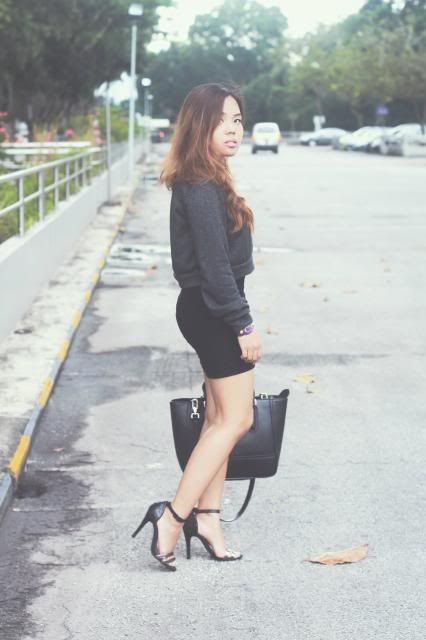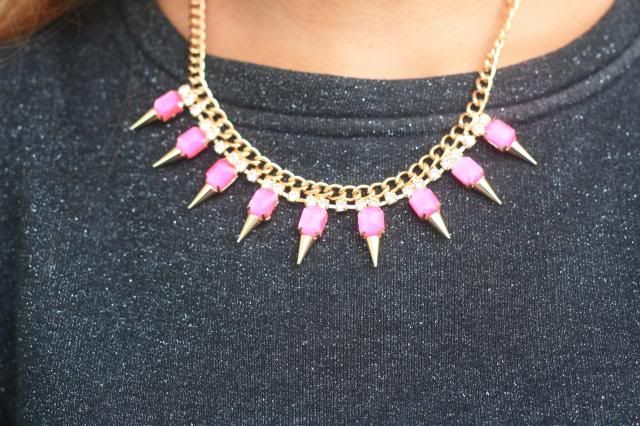 received this spike necklace with pink stones from Blacktree shop. They are based in Jakarta and offer affordable fashion jewellery and imported accessories like trendy necklace, edgy rings, as well as sling bags.. See more about their pre order system in their Facebook
here
.
added another leather accessories to my collection with this Giant Arena from Balenciaga Fall winter 2013.
FOLLOW
∣
twitter
∣
pinterest
∣
lookbook
∣
instagram