"Clothes make the man. naked people has no or little influence in the society." - Mark Twain.
I have always been an admirer of Indonesian fabric prints. Their intricate pattern an lovely colors diverse from one province to another reflects the rich heritage from hundred of years. That is why, upon seeing this pencil skrt from Dhievine website, i cant help but fell in love immediately.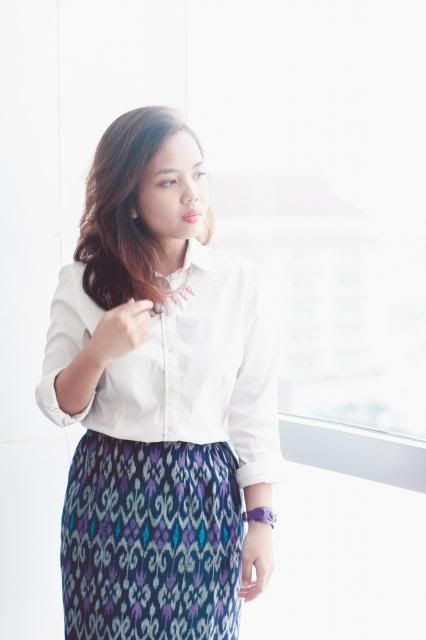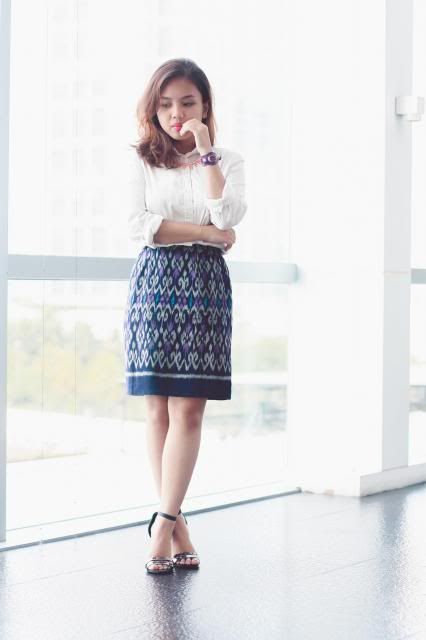 This skirt uses traditional fabric making called Tenun Ikat. Ikat is derived from the word "to tie", because the fabric need to be bonded, dyed, several times, then weaved to create elaborate pattern. Indonesia is one of the country well known for its technique and Ikat intricacy besides India and Japan.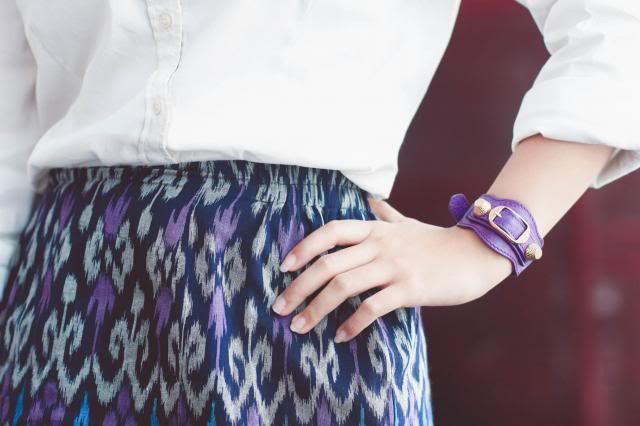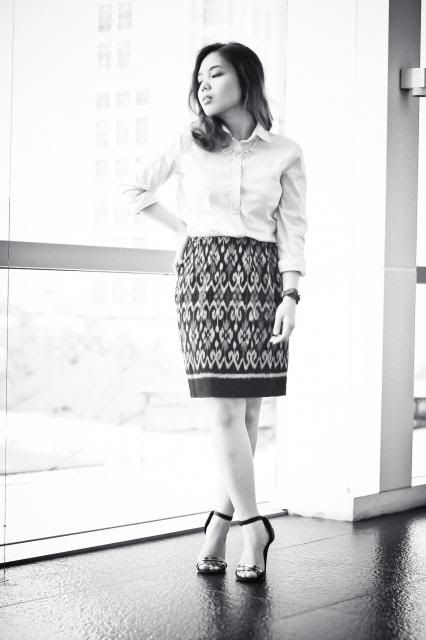 If you say that traditional fabrics are boring, wait until you see how Dhievine redefine traditional fabrics into modern womenswear. And i always love how pencil skirt shape a woman's body, the simple silhouette empower the wearer like saying i am posh but i am not overdoing it.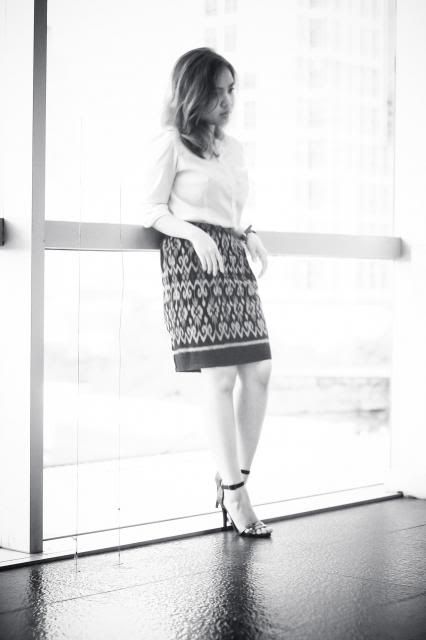 This year I'm starting to incorporate more prints into my outfit, although not too loud. I guess this subtle blue purple ikat makes a great piece to be paired with my crisp shirt for office days.
To see the complete collection, visit
website
or
Facebook page
.
by the way, recently i cut and redyed my hair. what do you think ?
FOLLOW
∣
twitter
∣
pinterest
∣
lookbook
∣
instagram