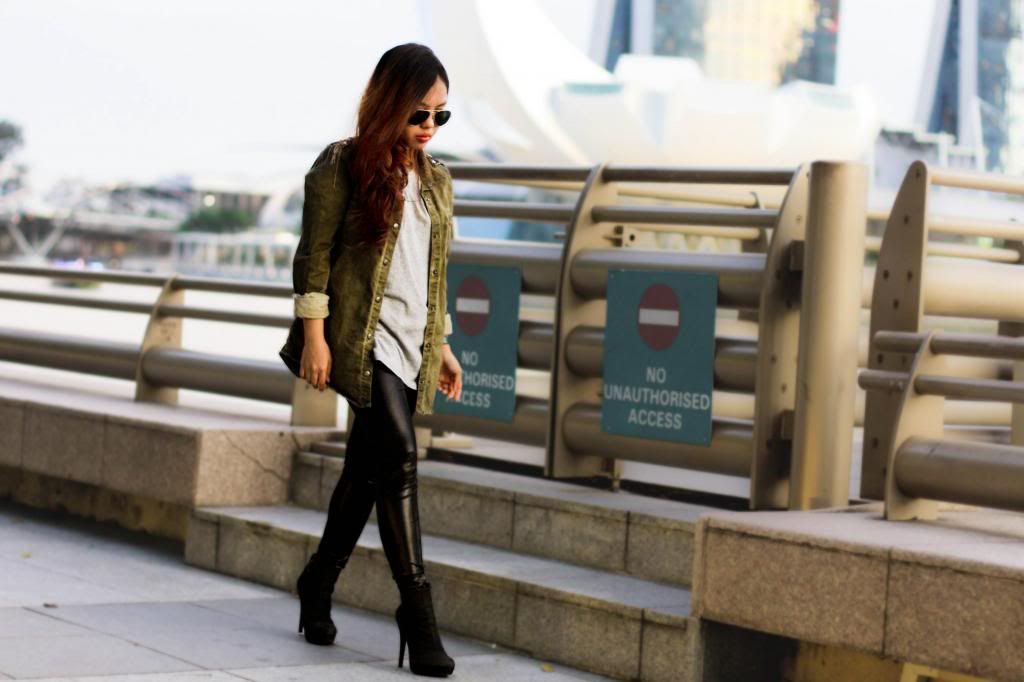 Designer sunglasses
is always being an ultimate go-to accessories for tropical country like Singapore.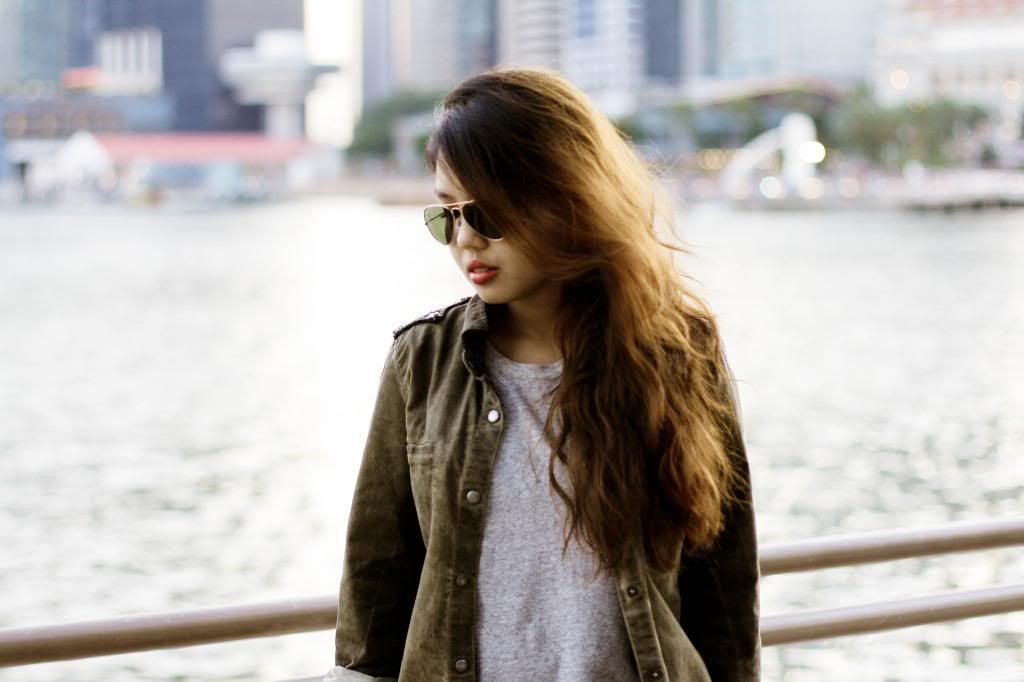 Upon receiving this pair of awesomeness from
smartbuyglasses
, I knew that it would be a stylish and functional fashion item.
Ray Ban
is one of my favourite sunglasses brand, and their famous
Ray Ban Aviator
is such an investment. I got my Aviator Large Metal in grey/green tempered glass with arista gold full frame. These green lenses are called G-15, which has become the standard for every model built. It has refined clarity, quality, and protection for outdoor usage.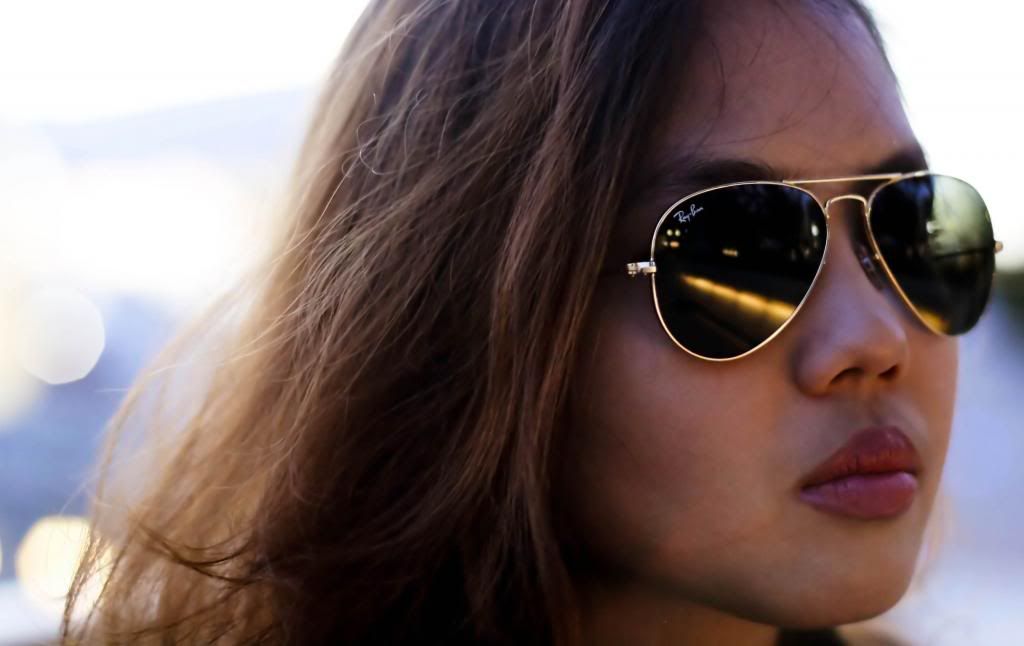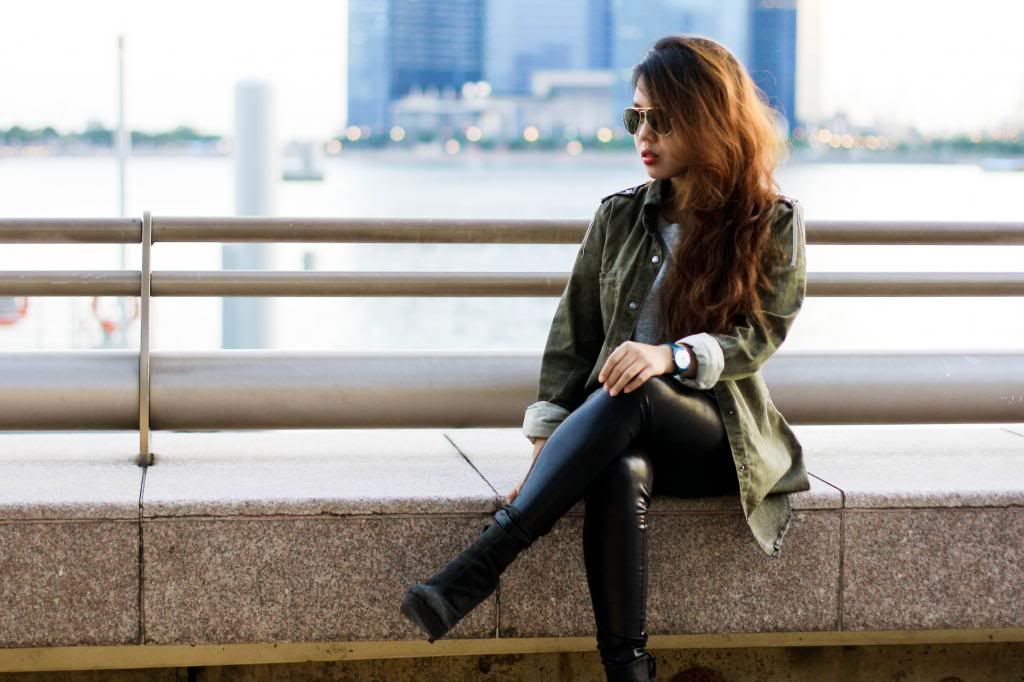 Aviator sunglasses is one of the Ray Ban icon that has define culture since 1937. Originally developed to combat glare for US Air Force, it develops into fashion wear with sleek design and technology. I think Aviator has instant-cool effect for both women and men!
Head to the website if you're looking for
designer glasses
and sunglasses at discounted price. They provide express shipping too!
Rayban Aviator sunglasses.Zara military jacket and boots. Uniqlo grey tee. Landsend liquid legging. Swatch watch.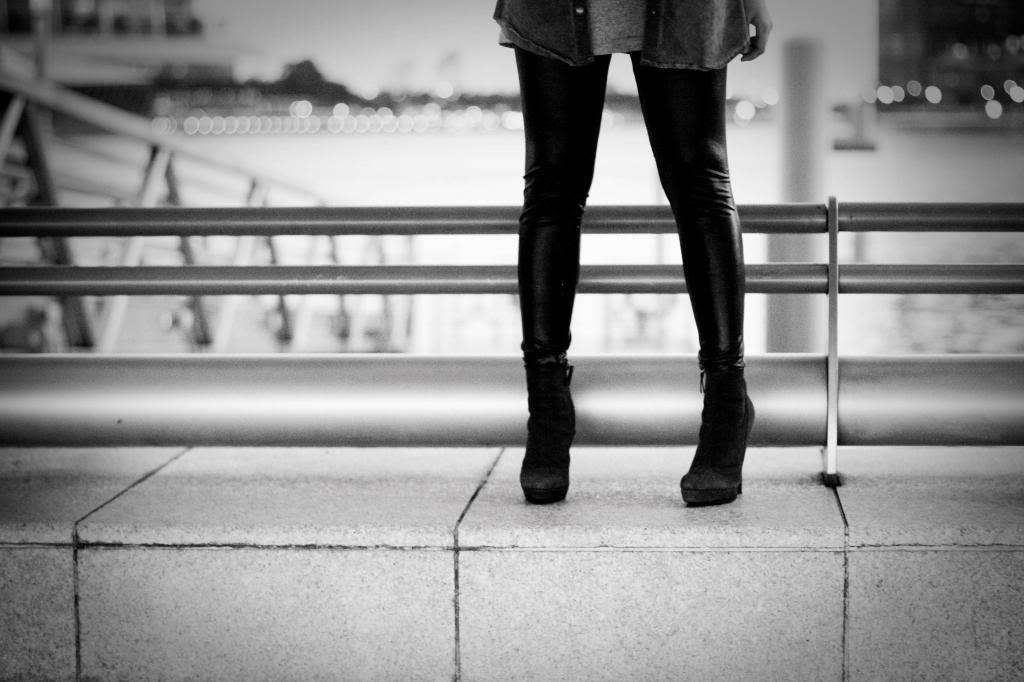 military epaulet details on the shoulder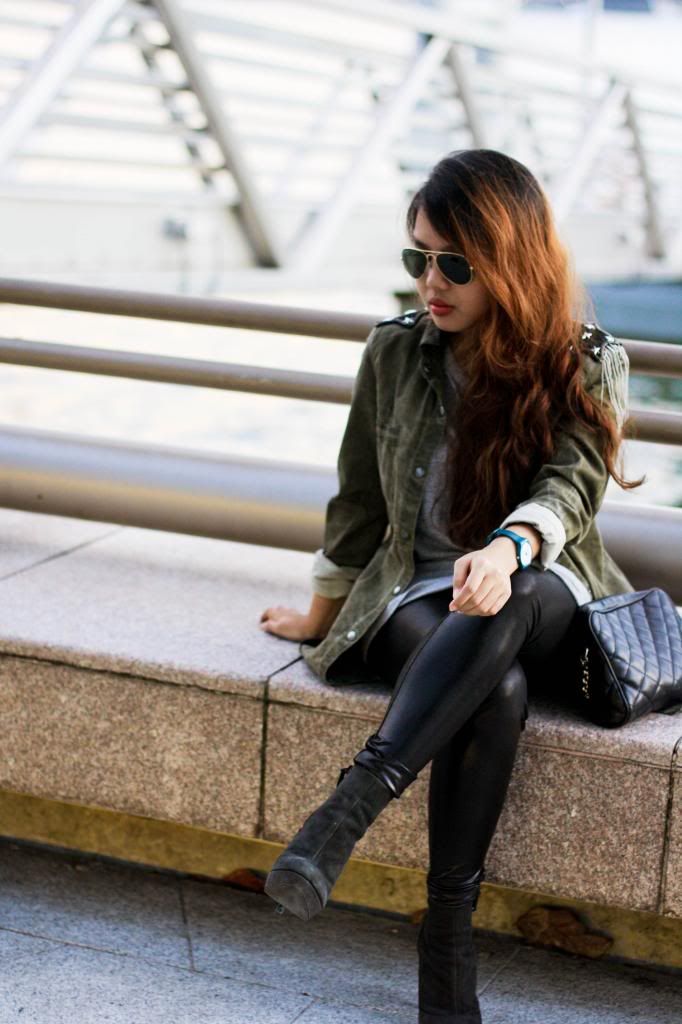 I decided to pair the sunglasses with military inspired clothing. It's one of my favourite jacket from Zara that developed the crease it is being washed from time to time, creating one of a kind moss green color. I wore this for an afternoon walk last week and watching some music performance at Esplanade. The weather is super nice that day and could not be missed.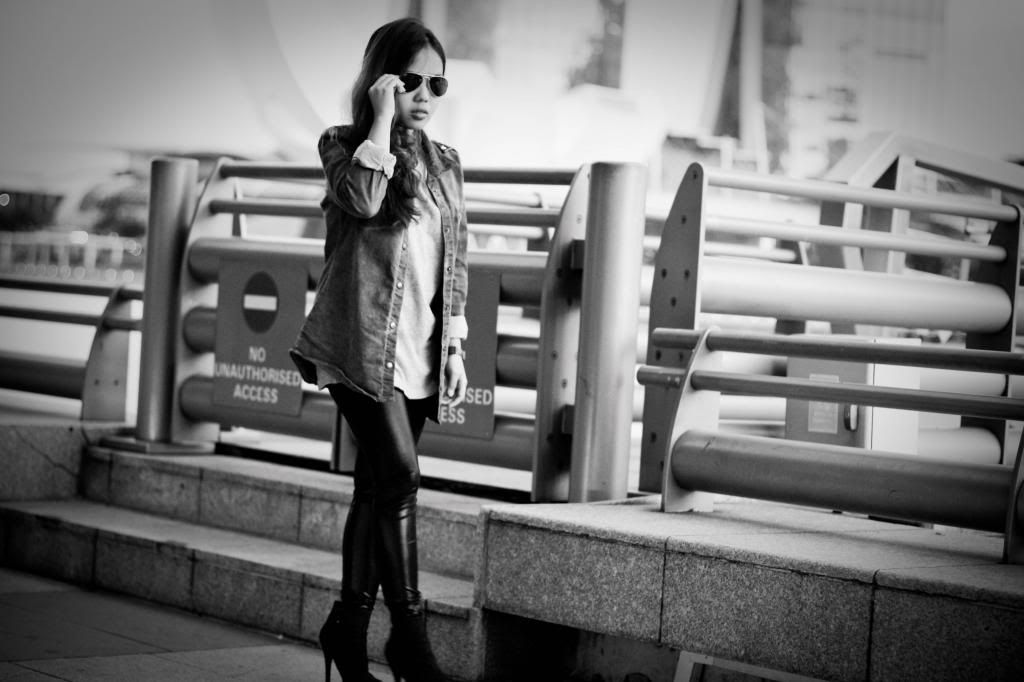 you see the way these people stare,
watching how i fling my hair.
From here on out,
i'll be you commander.
commander - kelly rowland
...
Winner for Blacktree shop Bonjour Watch Giveaway is:
Stevia from Escape Sweetest
winner is picked randomly by blacktree shop and thank you for everyone who has participated in this giveaway. Don't be dissapointed if you don't win. More giveaway coming soon! stay tuned ;)