Black and white is my favourite color of all time, and I realize i'm really into minimalism these days.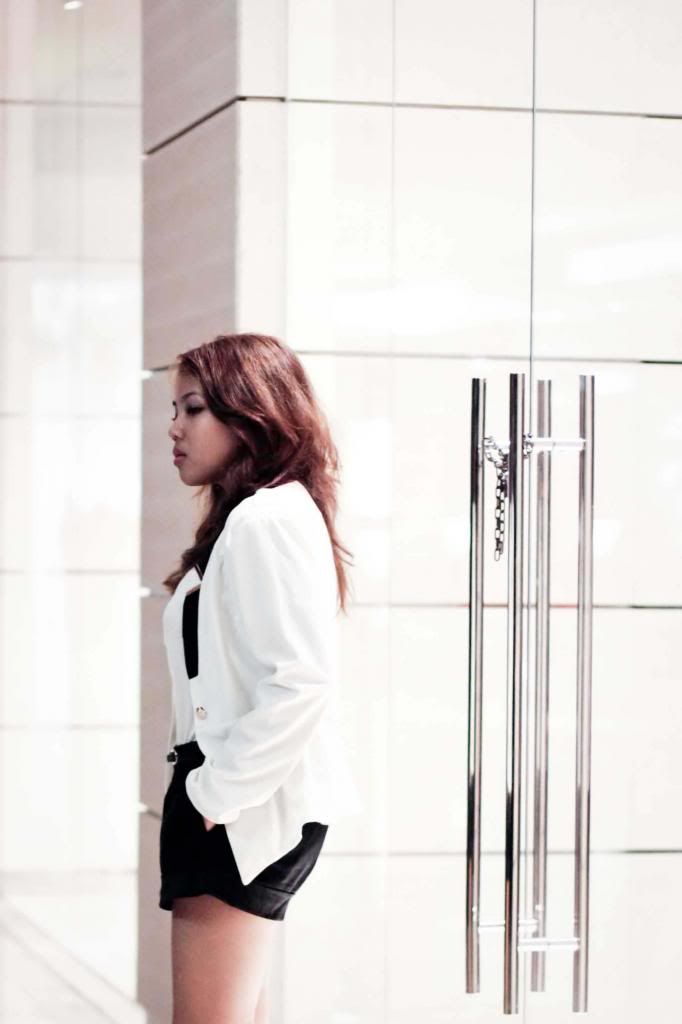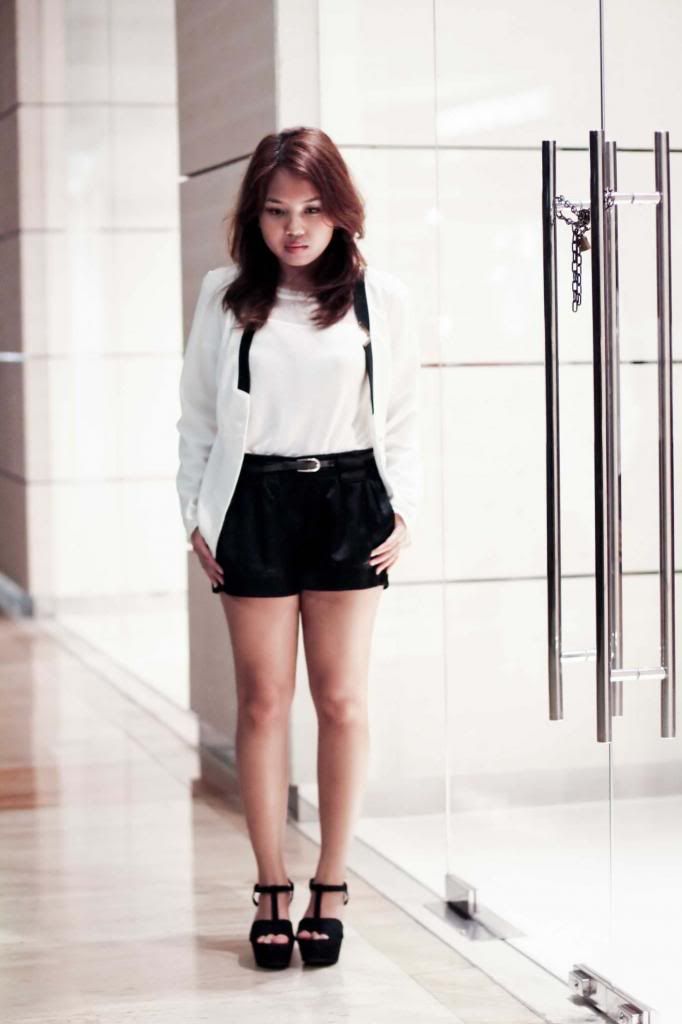 Pairing my new white blazer from pixiechic with black sateen shorts and new white top from H&M. I wore this outfit to meet dearest Lalita upon landing on Jakarta, but I know I can wear this to other event as well as it is quite formal.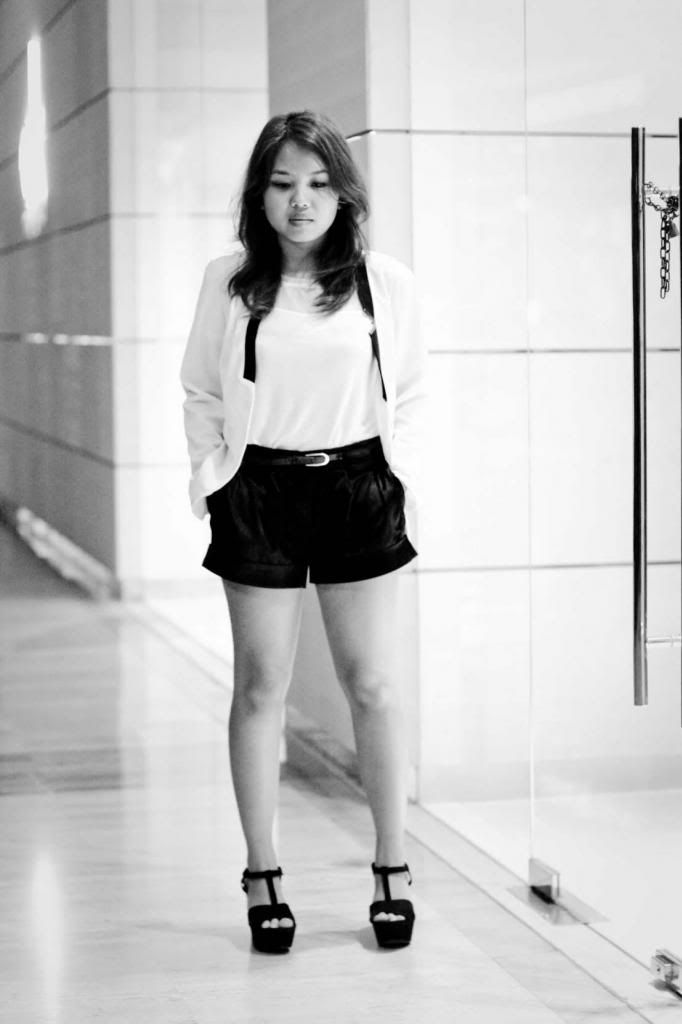 Pixiechic has a lot of interesting pieces with affordable prices. Their fast fashion system is worth checking for. They have new arrival regularly too, you can find blazers, dresses, tops, etc on their facebook page here or twitter.


the gold detail on my white blazer lapel and buttons



Today is my first day going to Perpustakaan Nasional Republik Indonesia (National library of Indonesia) and i am really dissapointed. First, they banned me to go in because i'm wearing shorts, I mean they don't state it anywhere and it is my first time going there, thus i need to buy long pants first to go in. They allow short skirt but not shorts, weird much? Second, their book collection is not really complete, those i want are listed on their online catalogue, while when i reach apperently they are not there. Thirdly, the 9th and 10th level seriously closes at 3pm, that's terribly early. Fourth, we have to make member card, fill in GAZILLION forms, before patiently wait for the librarian to get the book for us and they only have one photocopy machine while there are a lot of people queueing. Fifth, they don't have enough locker to put our bags, we have to put it lying on the floor. I find myself being so unproductive and the procedures is so ineffective. Guess what, if outside poor street people orang peminta minta) wants to study because they don't have money to buy book, they also need to wear long pants (you ever seen peminta minta with a pair of jeans?) and fill in so many forms including where they live, what's their phone number, the address of their college, etc? i mean seriously, library is meant for public and all sorts of people. Please don't make it hard for people who just want to study.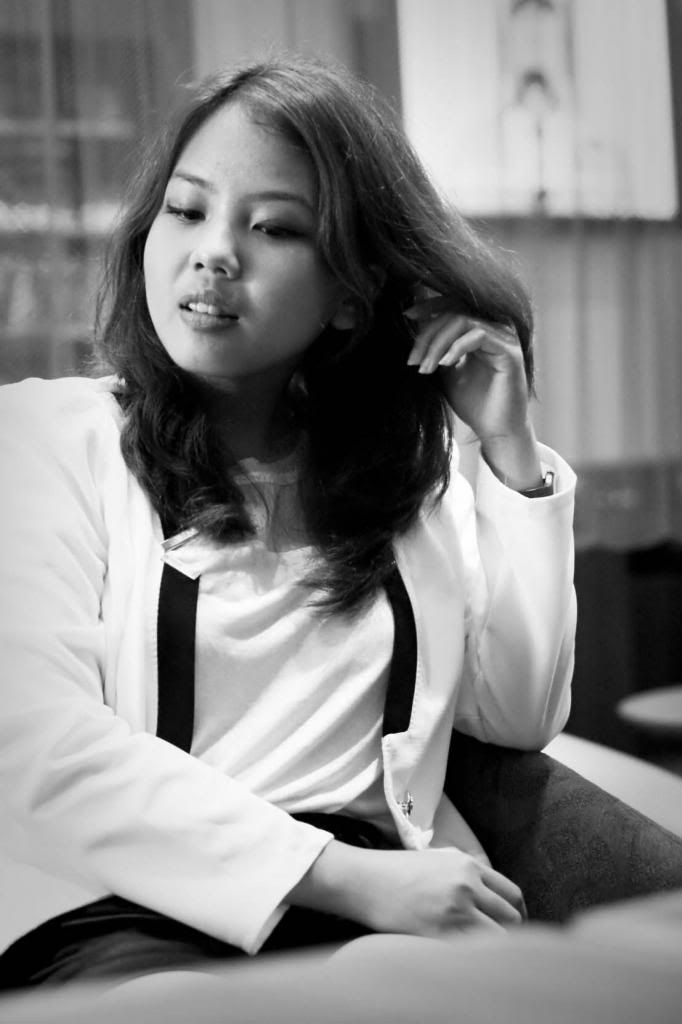 I will be in Jakarta until sunday for school project research, meeting, and attending friend's wedding.
How's your week so far?