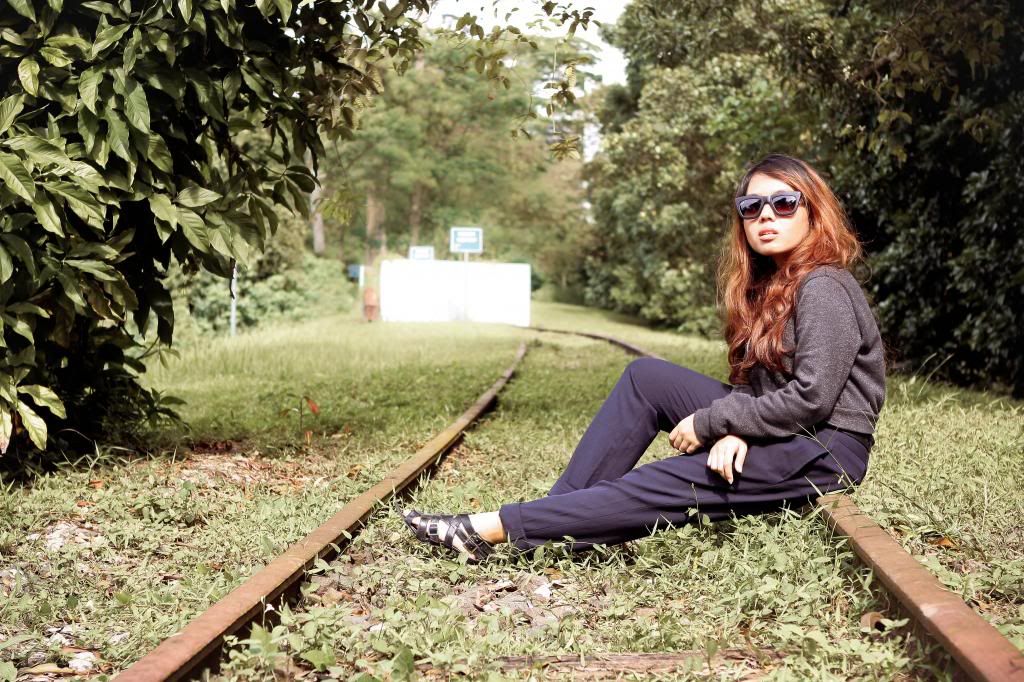 Had a total adventure for this photoshoot, as me
Catherine
and Steffie were on a journey to find the abandoned railway track in Singapore. For those staying in Singapore, we all know that the infamous malaysian railway track connecting Singapore-Malaysia (tanjong pagar station) has been removed from its original place. Lucky us to find this tiny spot left.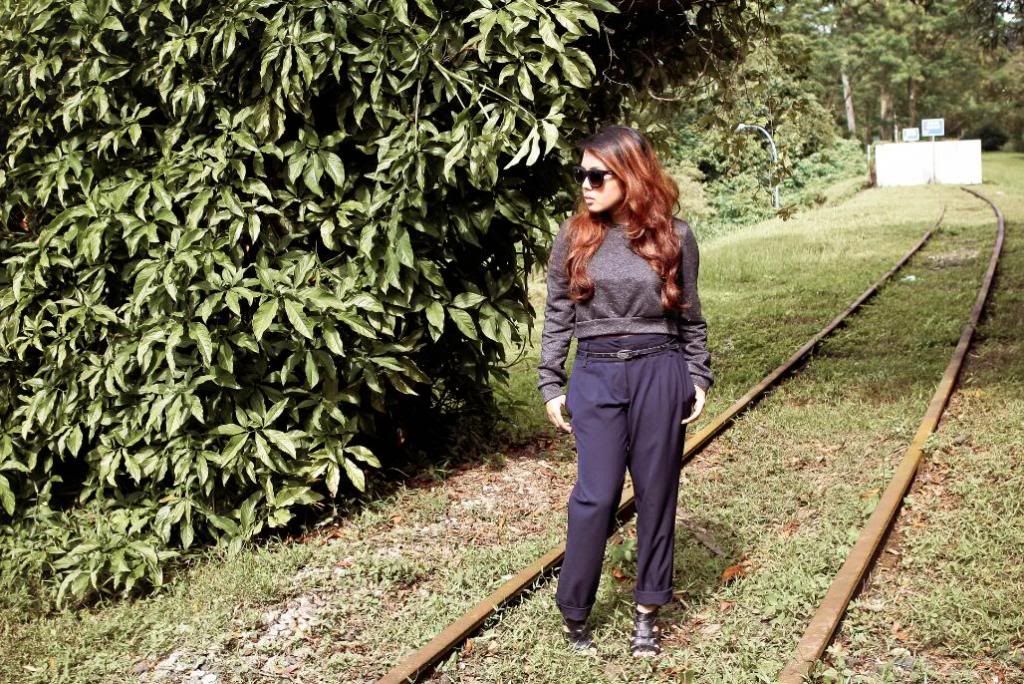 picnic crop sweater. zara pants. charles & keith straps heels.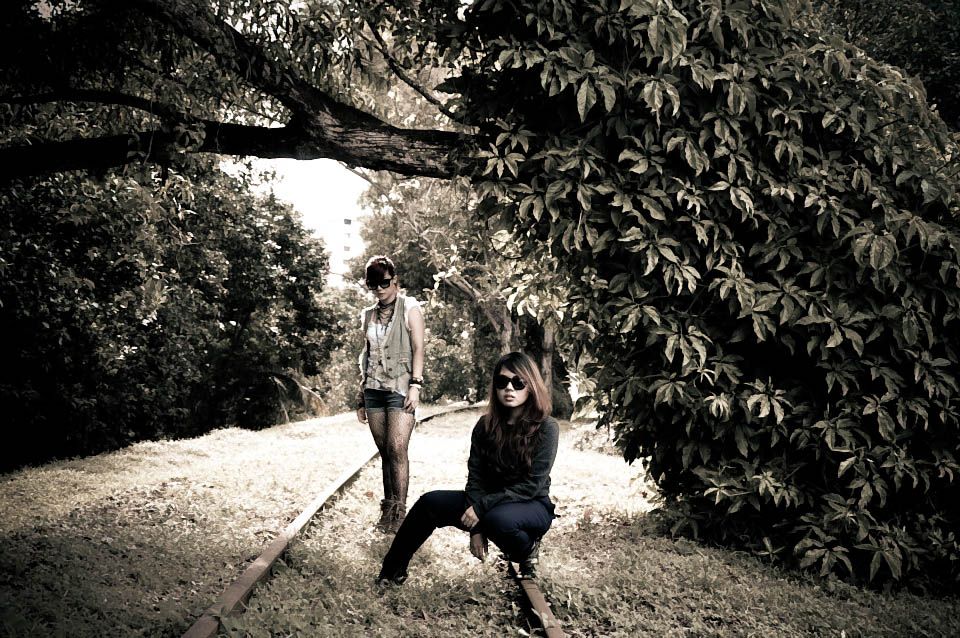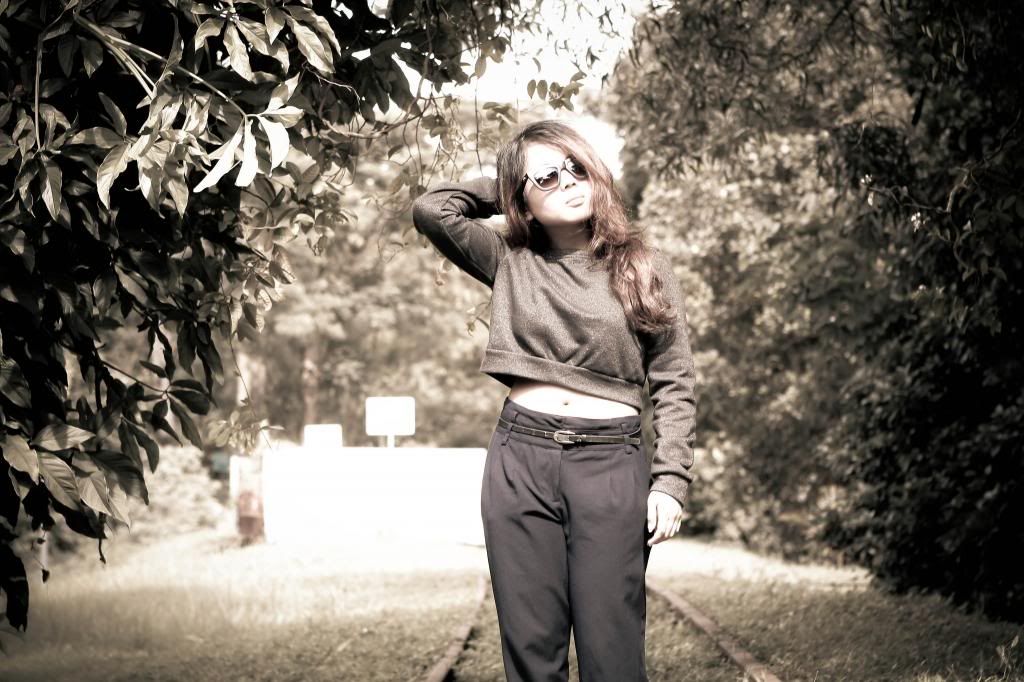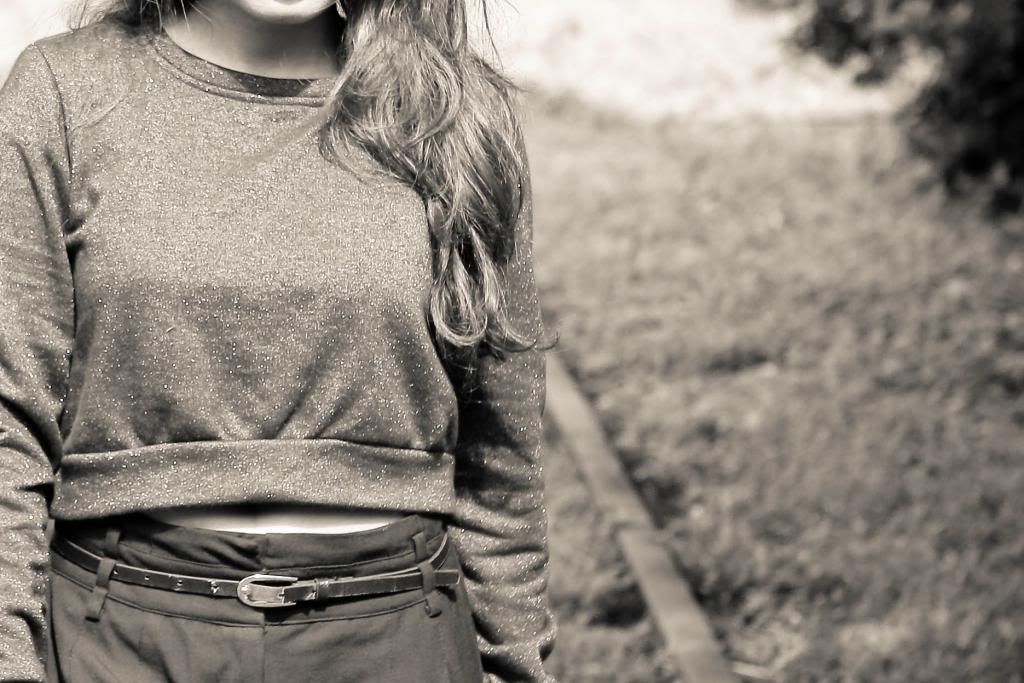 Wearing the crop sweater i received from
Picnic
, which i love so much because it is so comfortable and versatile. Channeling the minimalist sports luxe this time with the subtle shimmer accent from the sweater and the tailored pants in navy. Must admit that Picnic is one of my favourite local store as it has trendy pieces with affordable pieces, i'm sure you'll find one that catches your eyes!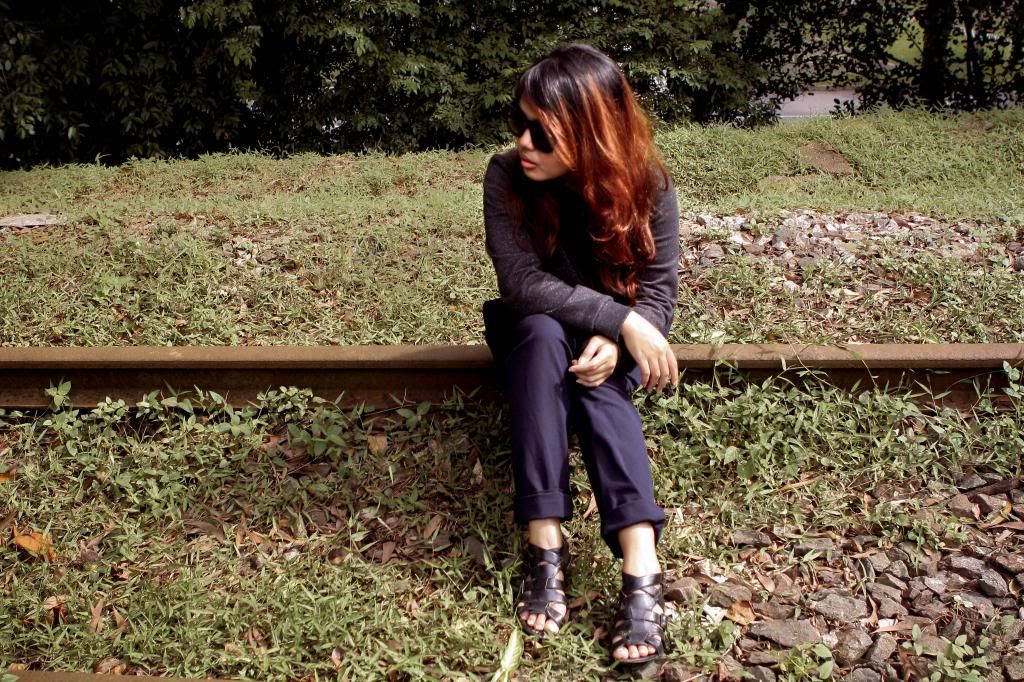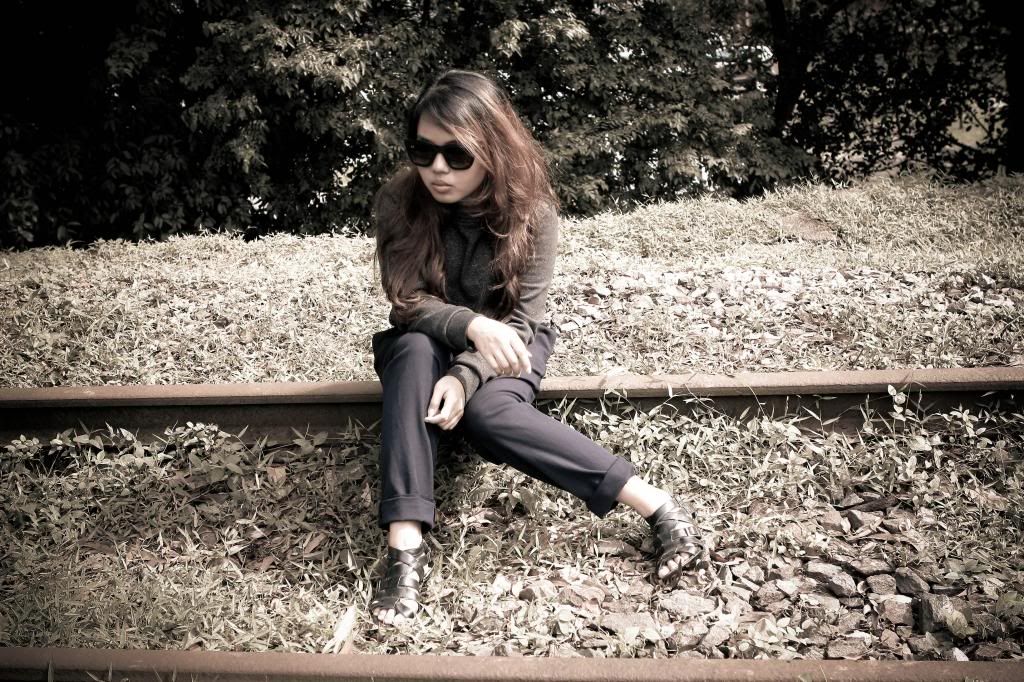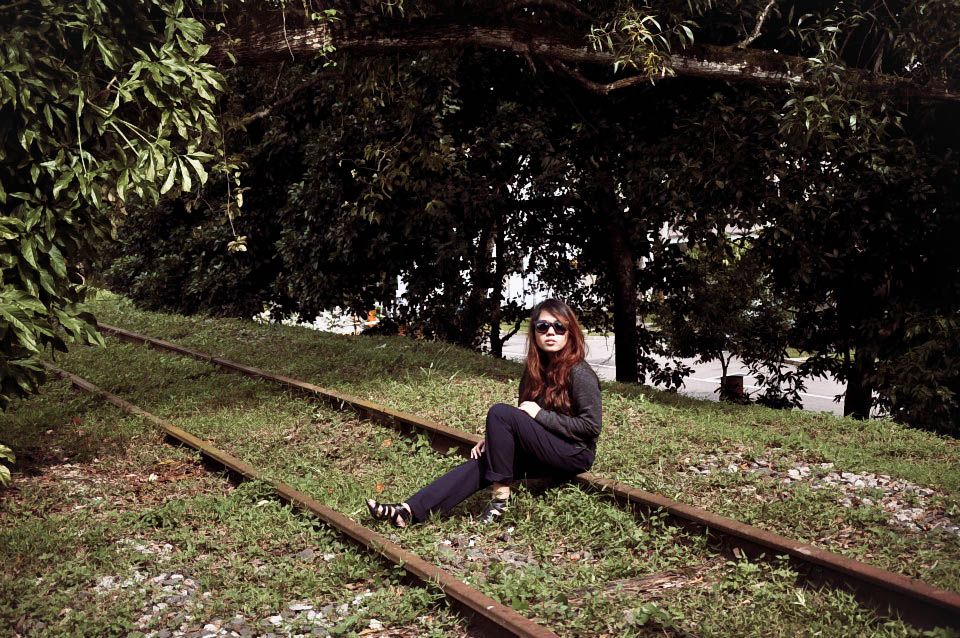 And yes it's one hot sunny day I can't bear it without sunglasses. And it is one hella trip as it is far from where we stay and we need to sort of hike to reach this railway track. But all is worth it, for the sake of good photos! You know that Singapore is full of buildings, finding this sort of natural and oldies place is a kind of pleasure, hope they're not being demolished.