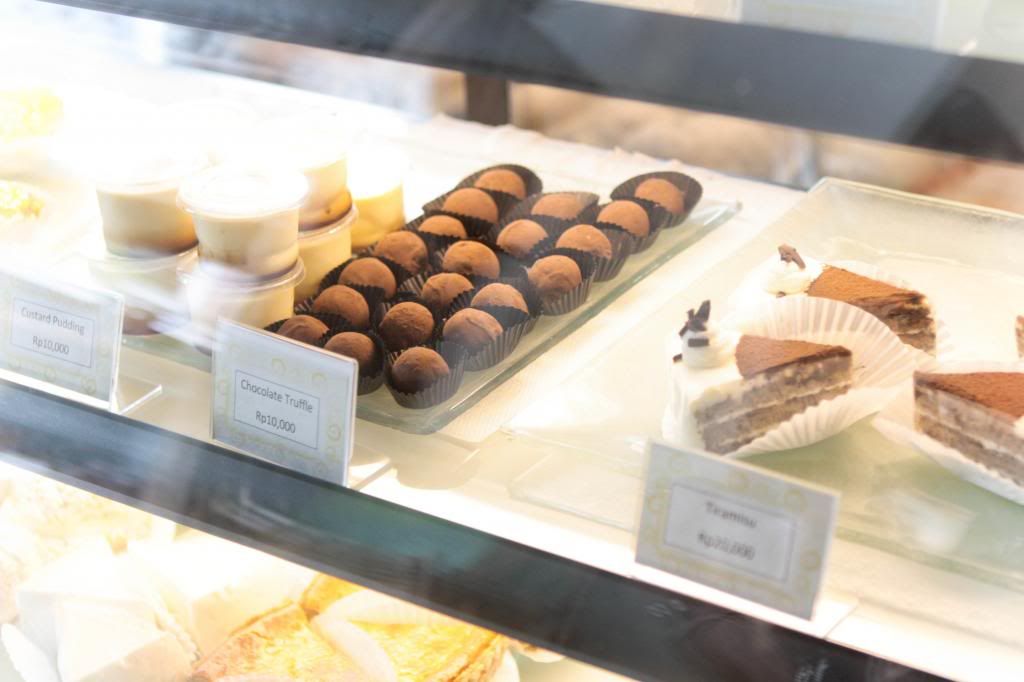 As a fan of bakery, I would not miss the taste of fresh local bread for (sort of late) tea time. Our driver drove us to Kakiang bakery & cafe (Pengosekan street) where I got my coffee, meat bun and the delicious cookies fresh from the oven. The little store itself looks modern, the name is not so commercial (think of bread talk in jakarta) but their creation is a bliss.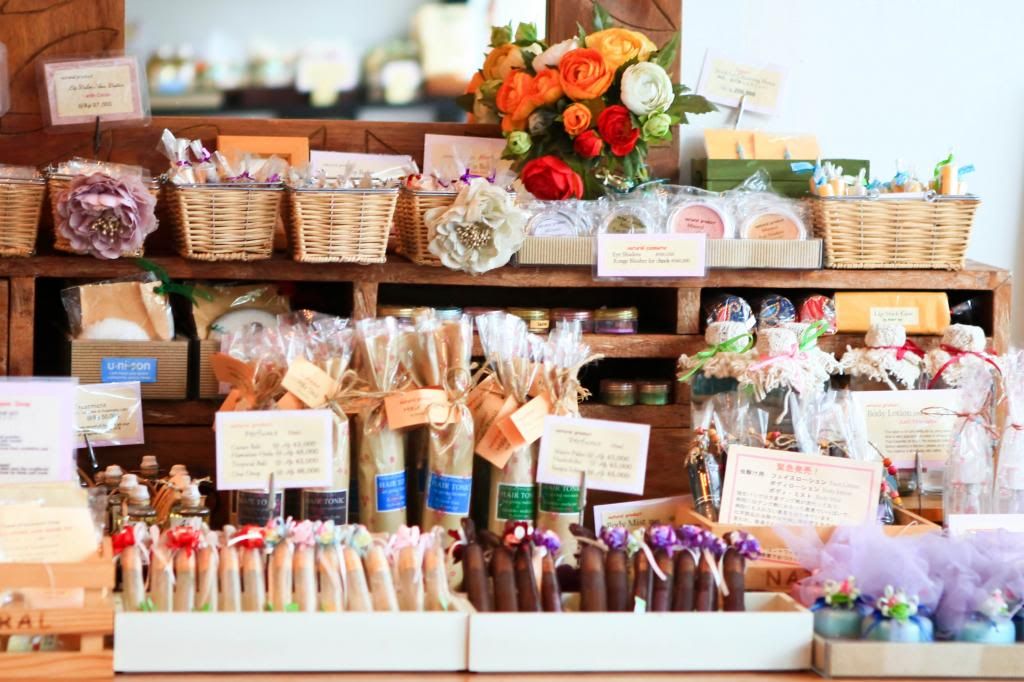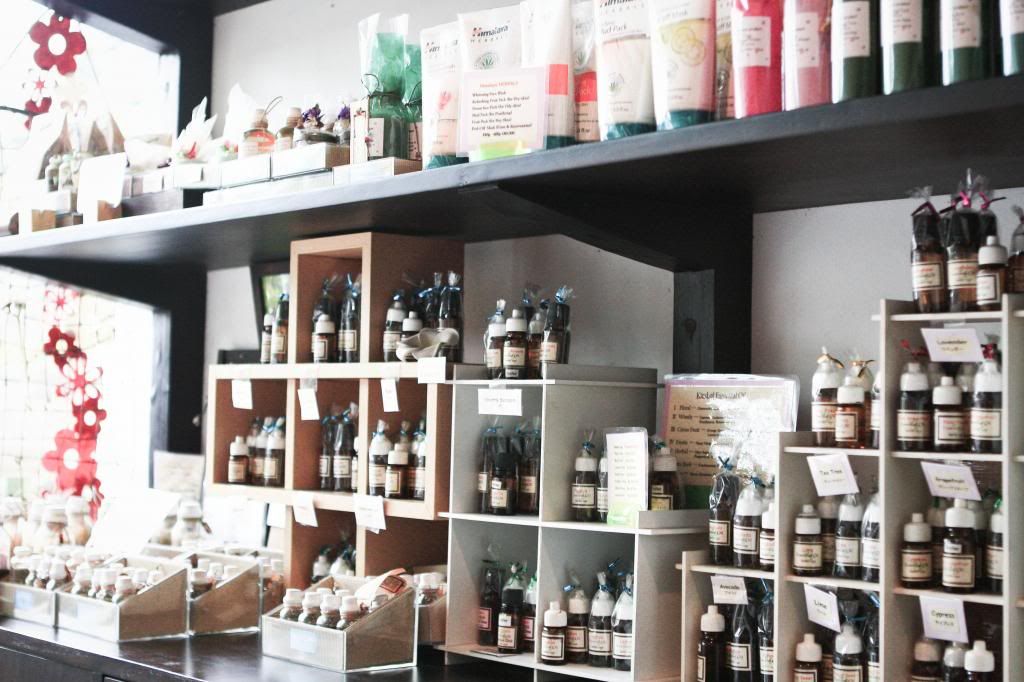 Me and my friend started our journey along the Road of Hanoman. Both of us are big fan of aroma therapy, and yet this is one of our favourite store in Ubud, Buttercup. From refreshing ginger soap to sultry rose aromatherapy oil, and the calming lavender massage oil, the store got it all. I can't help but getting some face mask, soap, and oil home.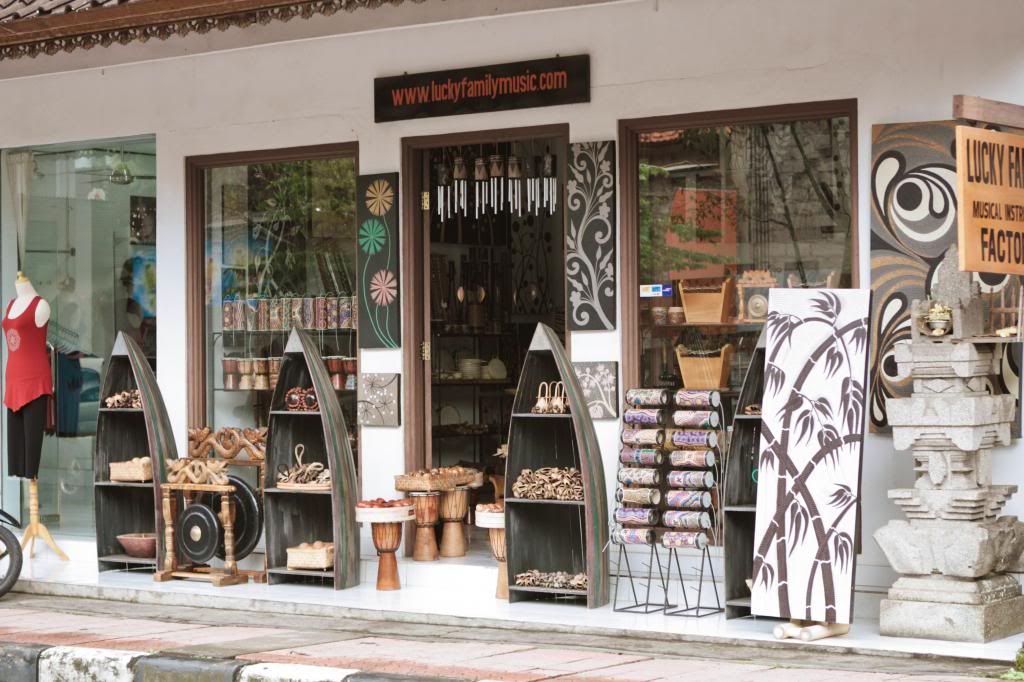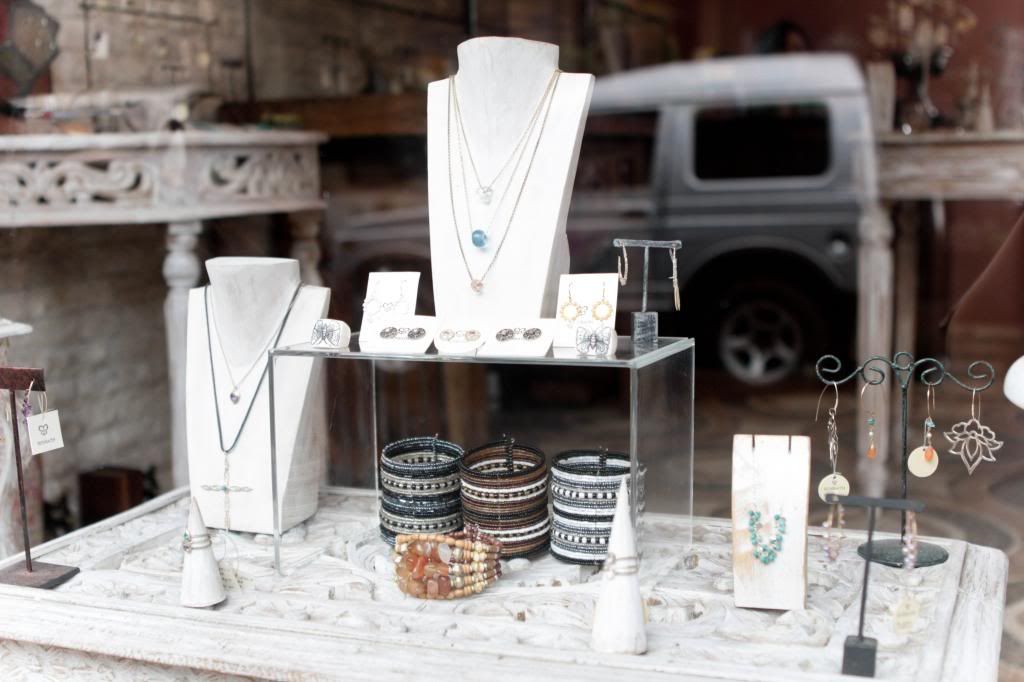 There are many many stores selling fashion merchandises as well as local handicrafts along this road. You must bargain whenever possible (when the exact price is not printed in the label) especially if you're a foreigner. We spent time going to one store after another. Another worth visiting place is a concept store (quite near to Buttercup) that sells natural rock like quartz which is believed to enchance your aura.




Across the street, there is Clear Cafe selling cookies and sponge cakes in so many varieties, perfect for your dietary needs. The cafe also serves healthy and vegetarian food. We got ourself the banana walnut sponge cake (+-17k each). If you have some time you have to try Taksu restaurant too.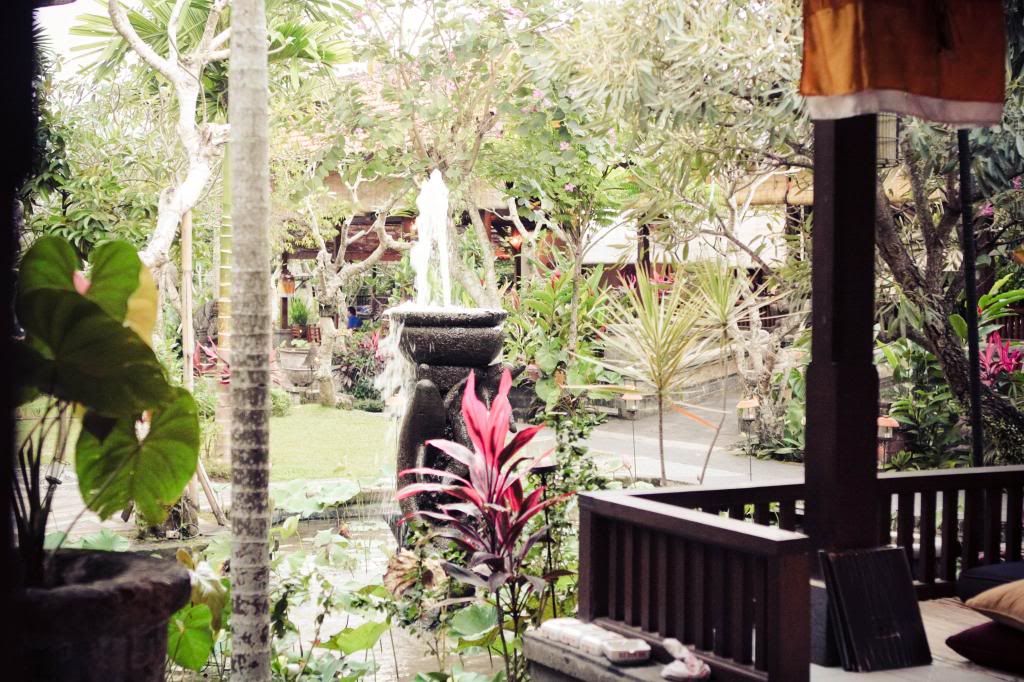 As the sky is getting darker, we head to the famous Bebek Bengil restaurant for dinner. Bebek Bengil stands for dirty/naughty duck which comes from the event whereby the ducks with dirty feet from the padi field walked across the restaurant before they opened. The crispy duck set meal (crispy until the bone is too) costs about 75k a plate, but it's so nice the taste lingers in your mouth.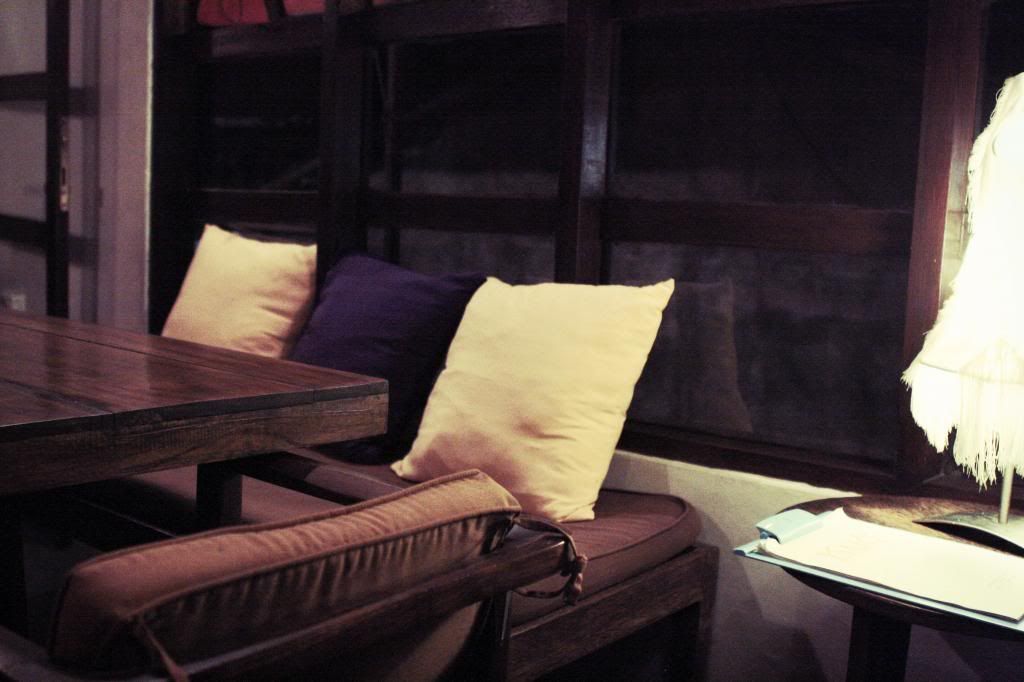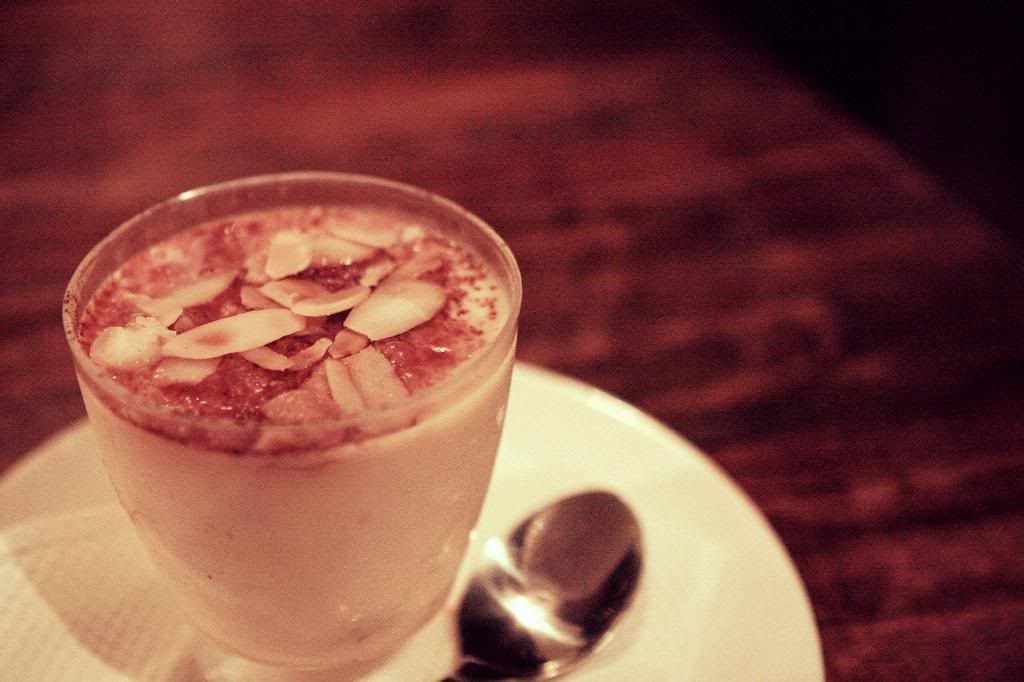 After finishing the last bite of our dinner, we walked towards the other side of the junction which is the main road of Ubud for sightseeing. We saw some interesting stores and intrigued to try Kué bakery and cafe have some desserts and plan for our next day. It started raining again right after we are seated upstairs. We got tiramisu, carrot cake, and sip of cappuccino for companion in the mild cold weather


--- to be continued.

realizing that I have not posted these photos and some information that is too good to be left out, so I will make a series of travel post alternating with my outfit post. Let me know what do you think about it ;)
Been having lack of sleep for the whole week. I just want to relax this weekend.
happy weekend!

It was a beautiful afternoon in Ubud, where mother nature plays its music. The sound of skylark, the sound of dove, and the pitter patter rhythm of the rain. For us staying in urban city, the exotic nature is a luxury by itself.