Bringing the concept of everyday luxury since 2006, Liebeskind Berlin has won the heart of its customers and A-listers worldwide.
Taking cue from its original city, Liebeskind Berlin marries the casual vibe of Berlin with high standard of craftsmanship.
It is not my first time hearing about this brand. in fact, I have been falling in love ever since I saw it in a multi label boutique in Singapore. Crossing the border, here I am, meeting with this brand once again, but now in bigger store- thanks to Urban Icon.
As you can see, personally I am a minimalist person. I avoid monogrammed accessories as good as I can. I worship minimalist design with some details, and been a long time leather loving person. That is why, probably Liebeskind has become one of my favourite independent label.
(my personal favourite is the laptop bag in black and maike sling bag - above)
Plaza Indonesia pop up store is open to public starting from April 17 2014. The Spring Summer 2014 collection is filled with beautiful handcrafted leather in neutral color and dark hued nylon for its larger and medium size handbags. Clutches are adorned with metallic and exotic skin accent like copper and silver, while wallets and bracelets are set in mix of grey scale and trendy jewel tone.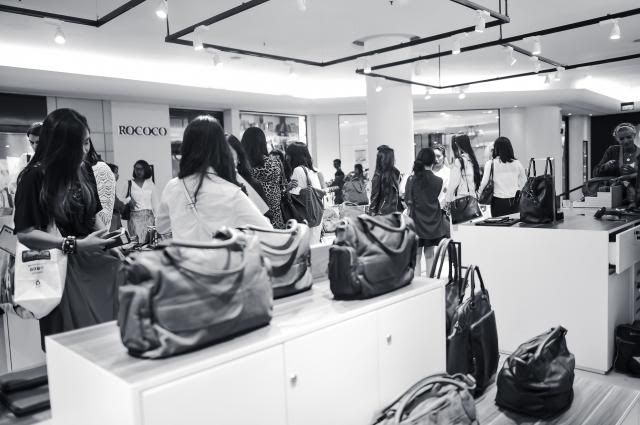 Besides reasons above, reason why Urban Icon brings in Liebeskind is that because it conveys "hand and heart" philosophy.
This can be seen through finest material selection and handcrafted details. In the other hand, s
ame like Liebeskind, Urban Icon is always striving to have direct connection with customers.
In the world where machinery and business is vastly developing, it is great for a brand to go back to the root of human touch and interaction, isn't it?
FOLLOW
∣
twitter
∣
pinterest
∣
lookbook
∣
instagram