I'm writing this blog in the midst of the night since I can't fell asleep (I don't know why in fact it was quite a long day for me.) At the moment i guess i'm having this slow-love movement which winds myself into "stop and smell the roses" session after such long hectic 3 weeks before hand. I'm starting to
make my mixtape more John Legend (therefore the post title) and John Mayer than Lil Jon.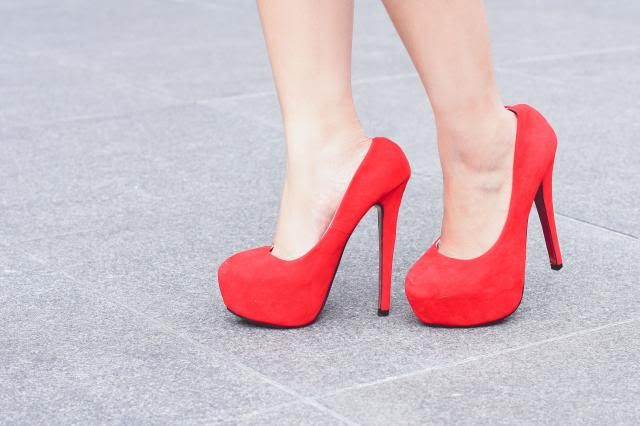 Recently received the shoes from
http://www.sammydress.com
. I have never had a striking colour shoes, so I guess why not? I combine it with my monochrome outfit. The red stilettos are one of the most iconic item in fashion. And yet wearing bold heels always give you different vibe, isn't it? Click
here
if you are looking for the pair.
Sometimes I wonder whether some people are drawn to each other because their atoms were near each other when the universe was created and over time the same atoms keep coming back together
FOLLOW
∣
twitter
∣
pinterest
∣
lookbook
∣
instagram